Students, tell us about your school!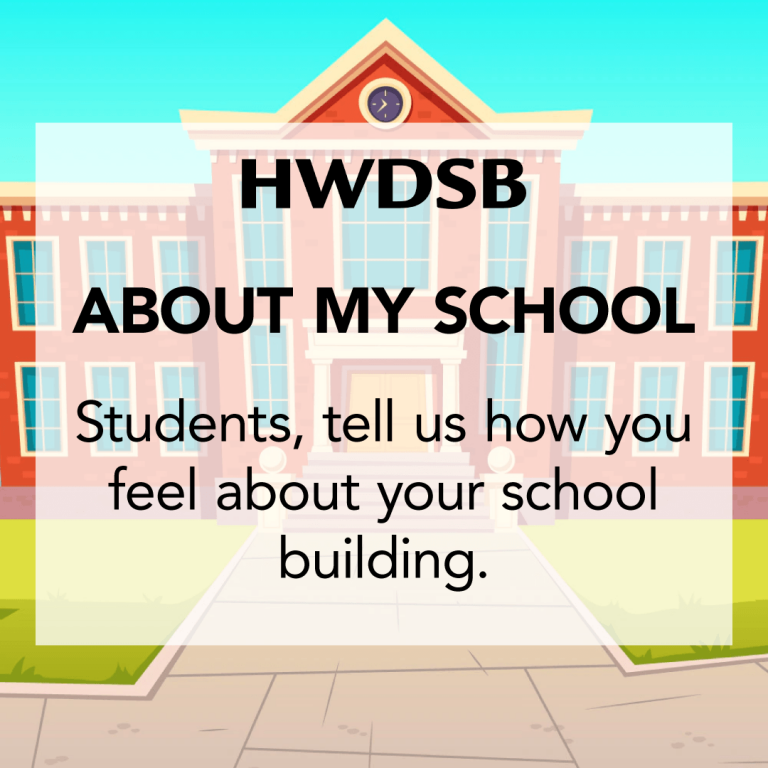 At HWDSB, we want to ask you how you feel about your school building.
Schools are not only places for learning, but also living spaces where you, your teachers and school staff spend many hours every day.
We know that the space in which you spend time affects how you feel, think and learn. So, we're asking you to think about some key areas of your school and tell us about them.
Students, please take the time to complete the About My School survey below.
HWDSB's Facilities Management team will use the information you provide to inform their work looking after your school building.
The survey is easy to use. It asks you to rate areas of your school – like hallways, washrooms and the entrance – using emojis like faces and thumbs up. You can also add details not captured in the questions.
Thanks for helping us make student voice an important part of school renewal.
Link to participate: https://hwdsb.info/AboutMySchool
Survey closes Friday, April 29, 2022.
We will let all HWDSB families know about this survey, so they are aware. The survey is anonymous and does not collect personal information, other than the school a participant attends.
Updated on Wednesday, July 27, 2022.