Indoor Athletics Spectator Protocol for 2021-22 Season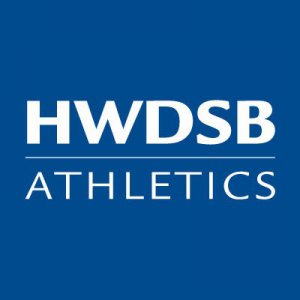 HWDSB Athletics continues to focus on a safe return to sport for all students while minimizing the operational impact on school staff and resources. While spectators are an important part of normal sports culture, the Ministry of Education and Local Public Health Unit require schools and school boards to follow additional guidelines not required by community sport.
Indoor spectators will ONLY be allowed at secondary playoff and championship events. No spectators will be permitted for secondary regular season games. Championship events for indoor games generally occur between November 15 and 22. SOSSA indoor events will occur on November 23.
Due to the nature of the facilities, spectators at elementary gymnasiums for indoor sports events will NOT be permitted.
Indoor Spectator Protocol
Each student-athlete and coach will be given two physical tickets for spectators, which will be provided to the competing schools for coaches to distribute. If a player chooses to distribute their tickets to other students, they must be students from their school.
HWDSB will use CANATRACE for COVID-19 screening and contact tracing purposes. Information regarding this tool will be posted on signage at schools. Spectators must show proof of double vaccination along with a piece of photo identification upon entering the building. Once they show these materials and receive a green check through CANATRACE, they can enter the indoor facility.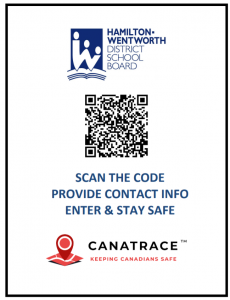 All events will adhere to the following in order to reduce COVID-19 spread:
No public address announcer(s)
No music used for entertainment purposes
No additional events surrounding any HWDSB extracurricular activities to prevent congregating
Spectators will use the closest available washrooms to the event
Spectators may not have food or drink at any event
Spectators must wear masks and practice social distancing
Spectators may not have noisemakers at events
Spectators must exit immediately after the game without interaction with players
HWDSB will continue to review protocols around spectators as we monitor COVID-19 case numbers in schools. We look forward to the day when we can fully welcome spectators to our facilities. Any questions should be directed to your school or school Principal.
Updated on Monday, November 15, 2021.