HWDSB Receives 2019 D2L Excellence Award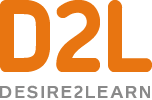 It was announced Wednesday, February 13, that Hamilton-Wentworth District School Board was one of five recipients of the 2019 D2L Excellence Award. This award recognizes educators, trainers, and leaders in employee engagement that have used the Brightspace platform to deliver learning experiences that are innovative, collaborative, or have made an extraordinary impact on learning outcomes.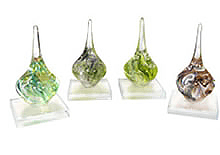 "The D2L Excellence Awards have become increasingly competitive and, more importantly, point to some exciting education innovation globally," said John Baker, CEO of D2L.
D2L highlights HWDSB for recognizing the need for adapting educational approaches to engage with its digital-savvy learners. From eLearning to professional learning to blended learning, the Board has grown its eLearning program from 27 teachers and 852 students in 2015-2016 to 77 teachers and over 2,500 students in 2018-2019, which is almost a 300 per cent growth in just three years.
With the dynamic and exponential growth of HWDSB's eLearning Program, course offerings have been expanded to provide opportunities for students in all grades (9-12 in Ontario), along all learning pathways. By the 2019-2020 school year HWDSB's program will be robust enough to allow a student to complete all the high school credits they need to graduate online. Course pathways are offered that allow HWDSB to support students who are going off to University, College, Apprenticeships, and the Workplace.
"The award of excellence is an honour for our community as it represents the hard work, innovation and dedication that staff provide to support engagement and success through all pathways," said Kevin Graham, System Principal-Student Success. "Each year, we have learned and reflected on our past practice to refine a program that supports student voice. Through their experiences and feedback, our program continues to grow. This supports our students as they graduate into a world of online experiences and learning, which will benefit them as they learn to navigate a digital world."
E-Learning continues to open doors of learning, accessibility, and options for HWDSB students in every pathway.
"It's really humbling to receive this award. We work really hard to support the program which is very rewarding in itself. To receive this award is really just icing on the cake. The Hamilton-Wentworth District School Board is immensely proud of the work that our students and teachers have done in their eLearning courses," says Jeffrey Allison, eLearning/Blended Learning Coach.
"Our teachers are providing enriching experiences, which are in turn engaging our students in an experience that is rewarding. The flexibility of the eLearning delivery model of courses means that we are able to offer learning opportunities and experiences to students who might otherwise not be able to work towards their Secondary School Diploma," continued Allison.
Updated on Thursday, March 07, 2019.