HWDSB Expands Child Care Programs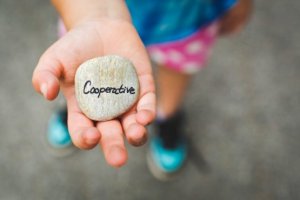 Every year, HWDSB prioritizes the expansion and improvement of child care centres. This year, HWDSB has enhanced child care by introducing one-of-a-kind programs at YMCA Chedoke and the Dundas Valley Co-operative Preschool at Yorkview Elementary.
The programs were made possible by funding through the Schools-First Child Care Capital Retrofit Policy in 2012. The funding was available to school-based programs looking to expand their resources to younger age groups, or programs located in the community looking to move into a school.
"In partnership with the City of Hamilton, HWCDSB and the two child care operators, we developed a plan for these programs," said Lisa Kiriakopolous, manager of early years. "We are grateful for the opportunity to expand our school-based resources at Chedoke and Yorkview to benefit parents, the community and children through creative education."
Both programs take an alternative perspective on education, and use parent engagement and play as strategies for learning.
Dundas Valley Co-operative Preschool
Dundas Valley Co-operative Preschool is the first of its kind to implement an environment in which parents join an Early Childhood Educator in the preschool's operation. The program, which was formerly St. Mark's Preschool, operates out of Yorkview Elementary School and allows parents to have hands-on involvement in their child's education. Parents and guardians are involved in activities such as playdough making, social and special events, and assisting teachers during class. In return, parents receive a 'credit' towards expenses for childcare at the preschool.
YMCA Chedoke
YMCA has long served the HWDSB community, offering before and after-school programs for children from kindergarten to Grade 6. YMCA has expanded its resources to Chedoke Elementary School, and is now offering programming for children 18 months to four years old. YMCA Chedoke utilizes the Playing to Learn Curriculum, a creative teaching method where children are encouraged to learn and meet primary school benchmarks through play. The philosophy behind the curriculum is that play is the foundation for learning, and instills a sense of enthusiasm and excitement for lifelong learning.
To learn more about HWDSB child care programs, visit our website. To learn more about Dundas Valley Co-operative Preschool, visit their website.
Updated on Friday, September 29, 2017.