HWDSB and City of Hamilton on Dec. 6 Launch "Chase the Future: 2041"
Students to explore question: How to make Hamilton better place to live?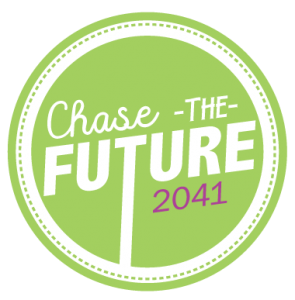 To bring their new visions to life, Hamilton-Wentworth District School Board (HWDSB) and the City of Hamilton are teaming up to invite thousands of students to embed a question in their learning: How might we make Hamilton a better place to live?
The year-long project Chase the Future: 2041 will see students dive deep into the new City priorities using inquiry-based learning that encourages exploration, critical thinking and cross-disciplinary investigation. Students will present their visions for the 2041, which is 25 years from now, at a culminating event later this school year.
Chase the Future, which will look different at every school, will begin with a launch for educators and City staff mentors at the Cotton Factory at 9 a.m. on Tuesday, Dec. 6, 2016. Student Trustees Elizabeth Wong and Tory Dockree will host the event that features storefronts, panel discussion and keynote speaker Lisa Glithero, an environmental educator, youth advocate and community innovator.
"Chase the Future is about harnessing our students' curiosity, creativity and possibility as they explore the Hamilton they want in 2041 when they are our leaders," said Board Chair Todd White. "HWDSB is grateful for its strong partnership with the City of Hamilton and this enhanced learning opportunity."
Chase the Future will see students explore the future through the City of Hamilton's six new strategic priorities: Community Engagement and Participation; Economic Prosperity and Growth; Healthy and Safe Communities; Clean and Green; Built Environment and Infrastructure; and Culture and Diversity.
"Hearing the voices of our youth begins now. With engaged dialogue, thoughtful sharing of ideas and empowering a new generation to aspire to new heights, together we can make Hamilton the best place to raise a child and age successfully," said Mayor Fred Eisenberger.
The Dec. 6 launch is just the beginning for Chase the Future. The rest of the school year will see educators embed the city priorities in curriculum-based learning in their classrooms. Students will have access to City of Hamilton mentors in each of the six cross-disciplinary priority areas.
The partnership arrives as both the City and HWDSB are sharing new strategic directions. This year, HWDSB has embraced its student-developed tagline – Curiosity, Creativity, Possibility – as well as its own five new priorities: Positive Culture and Well-being; Student Learning and Achievement; Effective Communication; School Renewal; and Partnerships.
Learn more online.
-30-
About HWDSB
Hamilton-Wentworth District School Board has a vision in which Curiosity, Creativity and Possibility empower students to learn and grow to their full potential in a diverse world. Learn more at www.hwdsb.on.ca.
Media Contact
Jackie Penman
Corporate Communications Manager
Hamilton-Wentworth District School Board
T: 905.527.5092 x2301, C: 905.317.0086
jpenman@hwdsb.on.ca
Updated on Friday, September 24, 2021.