Cheryl Paterson nominated for 2018 YWCA Hamilton's Women of Distinction Awards
HWDSB's very own, Cheryl Paterson, has been nominated for the 2018 YWCA Hamilton's Women of Distinction Awards in Education Mentorship. The awards are given to outstanding women and organizations committed to the development of women and growth of the Hamilton community.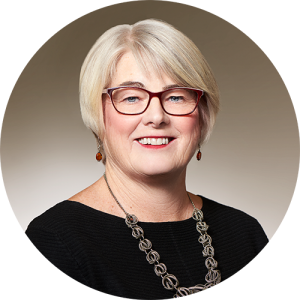 Paterson, currently an elementary student success teacher, has spread her wealth of expertise teaching students from Grade 1 to university level courses. She is especially recognized for her dedication to education through the establishment of the Scholastic Arts and Global Education (SAGE) program, which connects students to the community through the use of art and innovative teaching. She is also known for her advocacy for literacy in her continuous leadership with Forest of Reading, a program which instills a passion in students to encourage lifelong reading. 
"Cheryl constantly questions the status quo, challenges our thinking, and pushes her work family and all that interact with her to bring about positive change in education and in the community," said Geeta Malhotra, principal of student success. "She inspires us to think about the voices not at the table, and brings the lens of equity and well-being in all that she is involved in." 
In addition to her passion for education, Paterson is connected to the Hamilton community through her activism with organizations such as Longer Table, Hamilton Out of the Cold, the Terry Fox Run, and the Heart and Stroke Foundation. She leads with kindness, and continues to pursue her commitment to the community through her education initiatives. 
The awards will be held on International Women's Day, March 8, 2018, at Hamilton Convention Centre by Carmen's. To learn more, visit YWCA Hamilton's website. 
Updated on Friday, March 02, 2018.