Changes to Senior Team at HWDSB
On behalf of Executive Council and the Board of Trustees, it is with mixed emotions that I announce the retirement on February 28 of Angela Ferguson, who has most recently served HWDSB as a Superintendent of Student Achievement for Family of Schools 3.
Over more than 17 years at HWDSB and 25 years as an educator in Ontario, Angela has shown leadership as a school administrator, Principal of Student Success, and in other roles. She has demonstrated a steadfast commitment to the dignity and integrity of our students.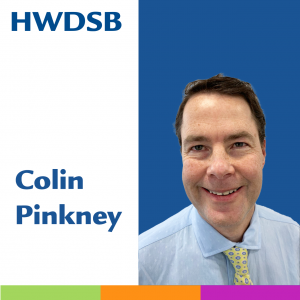 In Angela's place, I am pleased to announce that Colin Pinkney will join HWDSB to step into this SOSA role in an acting capacity, from February 1 to August 31, 2022.
Colin has served diverse school communities in York Region District School Board and Toronto District School Board for the past 25 years. An administrator for 15 years, with experience in the elementary and secondary panels, Colin is currently principal at McMurrich Junior Public School in Toronto's Wychwood neighbourhood.
In addition, I am also excited to announce that Gerry Smith has accepted a permanent position as Superintendent of Student Achievement for Family of Schools 4, after serving in an acting capacity. Gerry will continue to support Continuing Education, International Education and our English as Second Language Strategy.
Please join me in congratulating Angela, Colin and Gerry as they take on new roles.
Thank you,
Manny Figueiredo
Director of Education
Updated on Tuesday, January 04, 2022.