ArtSMART – Call for Auditions
Poster: ArtSMART Auditions – Fall 2022
This program engages HWDSB students in the production of a full-scale musical, in partnership with Theatre Ancaster. Young actors in the program will be able to sing, dance, create, and act while earning four credits towards their diploma, including two co-op credits. Students will be enrolled in specialized courses in theatrical production and musical theatre. Classes are enriched by partnerships and workshops by local artists. Opportunities are also available for students interested in set, prop, and costume design, lighting and technical support, as well as backstage roles. To be eligible, applicants will be:
15 years of age or older;
will have successfully completed at least eight credits;
will submit all required application information by the due date; and
will attend an online audition.
The program is located at Sir Allan MacNab Secondary School. Students from other HWDSB schools will attend Sir Allan MacNab for their second semester.
Audition Information
Auditions will be held at Sir Allan MacNab Secondary School from September 27th to 29th between 5:00 and 7:00 p.m.
Email eborsell@hwdsb.on.ca with your application package to set an audition time.
How to Apply
Have a teacher complete the Teacher Reference form
Send your completed package along with a current resume to eborsell@hwdsb.on.ca
Applications are due by September 26, 2022
Note: For the teacher reference, students may email or phone their specific teacher in order to obtain the information from them. Their response can be added to your submission or they may email in their own time.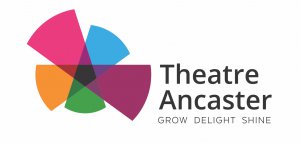 Updated on Monday, September 12, 2022.