Excellence is worth celebrating!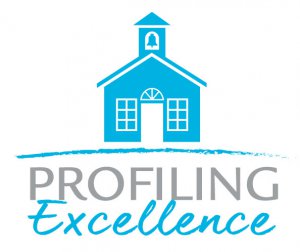 HWDSB launched the Profiling Excellence recognition initiative in 2005, and it now celebrates outstanding achievement in four areas: Staff Extra-curricular Support; Volunteer; Individual; and Program.
Profiling Excellence – Staff Extra-Curricular Support
HWDSB is fortunate to have so many HWDSB staff members who support extra-curricular activities that enhance our students' educational experience. Staff can self-nominate for this recognition of their contributions.
Profiling Excellence – Volunteer
HWDSB is committed to celebrating the excellence of one of its greatest assets – its volunteers.
Each year, HWDSB's Parent Involvement Committee leads the recognition of school volunteers at the Profiling Volunteer Excellence Celebration.
Profiling Excellence – Individual
This program profiles individual staff or students who have been recognized for their accomplishments and contributions outside of the HWDSB. Individuals are recognized at monthly Board Meetings. As this is an ongoing recognition program, applications will be accepted throughout the year, from August to May. Applications are to be forwarded to Joanne Cravero (jcravero@hwdsb.on.ca).
Details:
Event: Recognized at monthly Board meetings.
Deadline: Accepted year-round.
Contact: jcravero@hwdsb.on.ca
Documents:
Profiling Excellence – Program
In 2005 The Profiling Excellence Committee was formed with the goal of recognizing excellence in our District. Members of the Committee are committed to developing a framework to recognize excellence within the HWDSB in a consistent manner. These awards are given to schools, Board departments, school divisions/departments, and specific programs in a department or school. Awards for any given academic year will be selected and celebrated in the fall of the subsequent year. Co-chairs of Profiling Excellence – Program are Corie Pillinini and Brian Playfair.
Documents
Updated on Thursday, October 18, 2018.