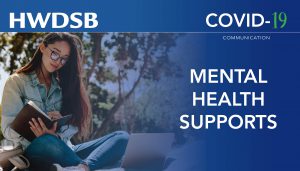 Events like the COVID-19 response can cause feelings of uncertainty and anxiety. Here are some tips to support our community:
Be patient with yourself and those close to you.
Take care of yourself.
Eat healthy, drink plenty of water, and get enough rest.
If you are feeling overwhelmed, consider taking a break from the news and social media.
Provide children with age-appropriate factual information.
Please reach out to the school if support is needed.
Resources:
Updated on Wednesday, June 24, 2020.