Every Child Matters Project
Westmount is excited to be teaching our students and school community about the rich history of the land that we live on.  On October 3, 2017 we invite our school community to dress in an orange t-shirt to raise awareness around the history of Canadian Residential schools through the Every Child Matters project.  On this day we will also begin a daily reading of a Land Acknowledgement before O'Canada over the PA system.  This Acknowledgement gives thanks to the original people of this land that we now call Southern Ontario.
Westmount has also been gifted a Wampum Belt.  This belt is a hand crafted beaded belt depicting a dish with a spoon.  The dish represents the land of Southern Ontario, and the spoon represents the idea that we all must share all that is in the bowl. There are no knives on the belt, as this is a peaceful treaty.  This belt is a treaty that the Haudenosaunee, Anishinabe  and Mississauga people entered in.  By displaying this belt, Westmount agrees to respect and preserve this land and to only use what we need.
We look forward to learning more about the indigenous cultures that inhabit this community.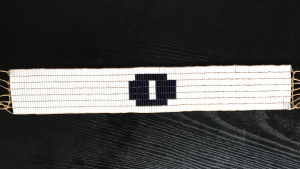 Updated on Thursday, September 28, 2017.