Buddy Bench
When our students are by themselves and want a friend, they sit on the Buddy Bench.  Now, thanks to retired teacher, Mrs. Reid as well as the HWDSB Foundation everyone will be able to find a friend during outside times.
Photo courtesy of Ms. O'Neill.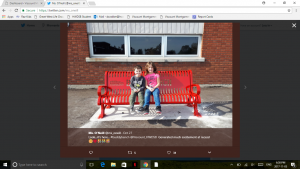 Updated on Monday, November 06, 2017.