Celebration of Champions
Last week we held the annual the Celebration of Champions. Thirty four students were honoured for their hard work and contributions to our Sherwood community. The students and their parents/caregivers were treated to a lunch made by the cafeteria. Following the lunch they received their certificate and medal.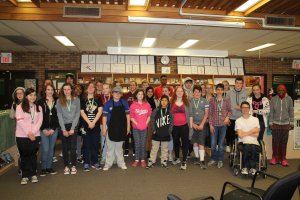 Updated on Tuesday, May 16, 2017.