Program Recommendations – ARC West
Our Program Strategy is rethinking the way we offer programs and facilities, so that we can best meet the needs of each of our students in the 21st century. We want students to have choice, support and direction as they benefit from the knowledge and skills acquired from their educational program.
As part of the Secondary Accommodation Review, recommendations will be made by staff and by the Accommodation Review Committees regarding programming at HWDSB. Please see below the staff recommendation for ARC West. This is intended as material to inform discussion during the ARC process, as the ARC forms its own recommendations. Final recommendations will be approved by Trustees.
Program Strategy Recommendations for ARC West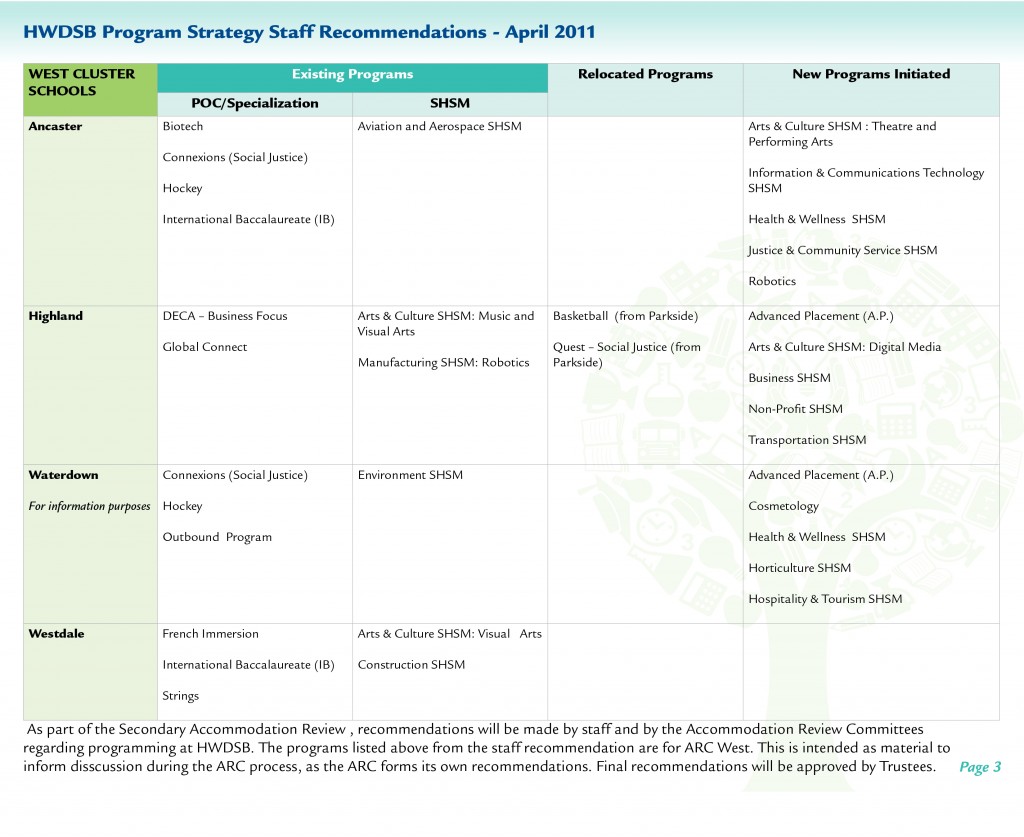 Updated on Wednesday, November 13, 2013.