Youth Job Prep
Looking for a job?
The Indigenous Youth Work Exchange Program has work in natural resources management for youth between the ages of 15-24 (up to 29 for persons with a disability) who self-identify as Indigenous. The First Nations Natural Resources Youth Employment Program is offered to youth 16 to 18 through Confederation College, working on projects in forestry, mining and energy. Participants can earn two senior-level high school co-op credits.
Learn more about Jobs at the Ministry of Natural Resources and Forestry.
Doing a career search?
Ontario School Counsellors Association- links to self-assessment, career information
Summer Experience list: lots of great contacts, for leadership or employment opportunities
Summer Experience Contact List-1
Looking for employment? Youth job link can help!
Summer Employment with the city!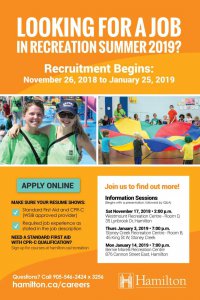 Updated on Monday, November 26, 2018.