Welcome to the Saltfleet Jazz Band web page!
Director: Ms. Morrison
Wednesday & Friday, 7:10-8:00 am, Room B125
Ah. . . . The Rowdy Crew.  Jazz band is for our more advanced instrumentalists who want to jam.  The group has won several awards, including a gift certificate to Long and McQuade.  The group plays a variety of styles including Funk, Swing, Blues, Latin/Rock and Bossa Nova.  They can usually be found jamming every Friday morning in the school atrium before class.
After silence, that which comes nearest to expressing the inexpressible, is music.
— Aldous Huxley
Performance Venues
Feeder School Concerts                                                            School Assemblies                                                                  School Concerts
Festivals and Competitions                                                        Friday mornings in the atrium                                                  Year end trip
Watch the Jazz Band performance of "Boris and Natasha" for the Long and McQuade Contesthttp://www.youtube.com/watch?v=7ac86ZqlaZg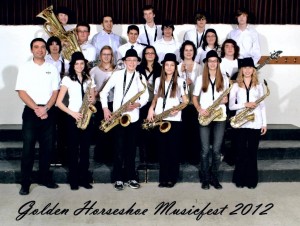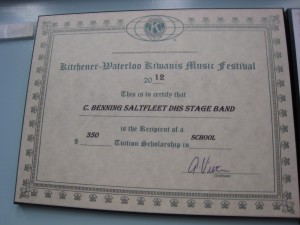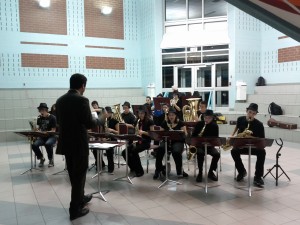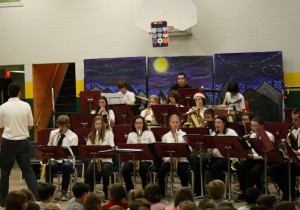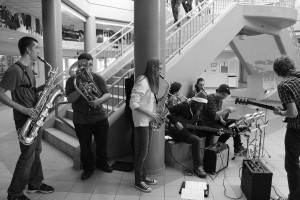 Updated on Thursday, November 06, 2014.