Cancellations/Emergencies
Last updated on Thursday, December 07, 2017.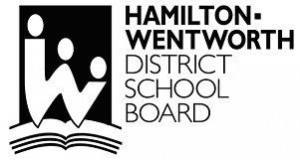 For more information on school closures please refer to
Winter Weather Cancellation Policy
With winter weather on its way, we would like to remind staff about the guidelines and process for
HWDSB operations during severe weather. Below, you will find the procedure that
relate to how decisions are made regarding operations in severe weather as well as  links to find out if school is cancelled or running.
Weather-Cancellation-Infographic
"Lockdown" Terminology Changes – Effective November 2009
New Provincial Terms for school incidents are currently being rolled out across the province.  The new terminology distinguishes between different situations that currently are covered by the term 'Lockdown'.
"Hold and Secure" used when the school~is secured due to an ongoing situation outside and not related to the school (e.g. bank robbery near a school).
"Shelter in Place" used for an environmental, or weather related situation, where it is necessary to keep all occupants within the school to protect them. ~(May be recommended by HES-Fire). ~Examples may include chemical spills, blackouts, explosions or extreme weather conditions.
"Lockdown" used when there is a major incident or threat of school violence within the school, or in relation to the school.
Terminology is very important. The above terminology is to ensure consistency across the province. Common language across the province allows for easy integration when staff, students and other emergency service personnel are transferred from one jurisdiction to another.  
In the case of an emergency, parents can view the board website (www.hwdbs.on.ca) for updated information. To enable emergency personnel to communicate effectively, parents are asked not to call the school or cell phones.  If an emergency requires an alternate safe location, students will be directed to Gatestone Elementary School at 127 Gatestone Drive, Stoney Creek.