Grade 3 & Grade 4/5/6 Brott Music Educational Concerts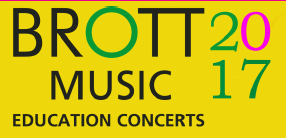 Grade 3 and Grade 4/5/6 students brought home trip forms today for two separate trips to the First Ontario Concert Hall ("Hamilton Place")!
Grade 4, 5 and 6 students will attend a concert called "Rock the Orchestra II, Revolution" and  grade 3 students will attend a concert called "I'd Like to Teach the World to Sing".  Dates appear on the trip forms brought home today.
Mrs. Crocker and Ms Fawcett look forward to sharing the very rich, curriculum-based classroom activities provided by Brott Music in their respective Music classes.
Updated on Tuesday, October 24, 2017.