About
Last updated on Monday, October 18, 2010.
Ray Lewis Elementary School is a JK-8 public school with a current enrolment of about 680 students. The school was built in 2005 and is part of the Hamilton-Wentworth District School Board.
Ray Lewis Elementary School was named after Raymond Gray Lewis (1910-2003), who was arguably the fastest man of his generation. He won medals in the 1932 Olympics and the 1934 British Empire Games, and countless races in North America. Remarkable achievements for any man – but all the more remarkable because Ray Lewis had to endure poverty and prejudice.
We are located in Hamilton off of Rymal and Upper Wentworth. The climate-controlled school consists of 2 floors and is equipped with a full-size gym and state-of-the art computer lab and library. The outdoor facilities include a soccer field, a basketball court and a playground.
We are a community of life long learners who work together to respect our different economic, cultural and physical needs while providing the opportunity for each student to learn to the best of their abilities.
Vision: To create a future where all students at Ray Lewis Elementary are prepared to pursue their dreams.
Mission: Educating students to become lifelong learners and contributing citizens in a challenging, changing, multi-cultural world.
Our Values: Four core values will govern our actions and decisions in ensuring the effectiveness of our mission and the realization of our vision:
1) Respect: We will…
Act in a responsible, mutually respectful and safe manner

Communicate openly and honestly our care for each student

Celebrate the diversity, dignity and worth of all

Show consideration for all by providing an inclusive environment
2) Leadership: We will…
Ensure that all students are provided the opportunity to participate in activities that promote self-esteem and self-awareness

Welcome leaders in the community to model and participate in the development and learning of our students

Inspire our students to make a difference

Strengthen our commitment to teamwork and excellence in education
3) Excellence: We will…
Champion integrity and perseverance in all our endeavours

Improve student learning

Encourage and stimulate pride in everyone's accomplishments

Strive to meet or exceed our goals through a supportive network of partners
4) Shared learning: We will…
Create productive, supportive partnerships that enable our students to reach their full potential

Provide opportunities for school, home and community to work together

Be open to experimentation and the value of all members of our learning community

Participate with our students, our teachers and our community to plan and problem-solve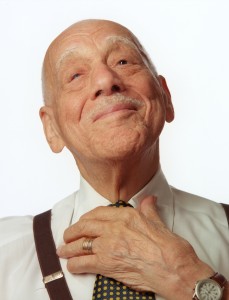 Raymond Gray Lewis (1910-2003)