Candice Campbell
Monday, March 6th, 2017
Dear Families of Pauline Johnson Students
It is with great sadness that I pass along news regarding Candice Campbell, mother of Charlene Campbell and our School Council Chair.
Candice passed away peacefully at St Peters Centre on Friday, March 3rd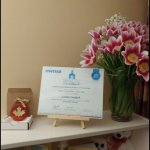 surrounded by her family.
Candice was recently recognized by HWDSB for her work with parental involvement in education.  She received a Profiling Excellence Award for her many years of outstanding work in the Pauline Johnson, Cardinal Heights and Sir Allan MacNab school communities.
Candice has served the schools over many years contributing her time and effort to Nutrition and Snack programs, School Milk Programs, helping on educational excursions and recycling.
Many of you will recall that Candice was a parent member of the recent Central Mountain Accommodation review.  Candice represented her school communities with great dignity and compassion.  As follow up to the Central Mountain ARC Candice was also a significant voice in reaching out to strengthen our school ties with Six Nations and with Cheifswood National Historic Site and family home of Pauline Johnson the famous poet for who the school is named.
We will post details of the celebration of Candice's life on our school website as they become known.
Please join everyone at our school in remembering Candice in your thoughts and prayers.  We have all been made better people by sharing in her work.
Colin Hazell – Principal
Updated on Monday, March 06, 2017.