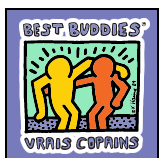 What is Best Buddies?
Best Buddies' main belief is that friendship is important to everyone! Students with intellectual disabilities can become a part of their communities through friendships.
Within our chapter, "Buddy Pairs" are created where students with disabilities are paired up with other students in the school and have a chance to create a lifelong friendship. The pairs get to hang out together and participate with the entire chapter on trips, parties, and other activities.
Why Support Best Buddies? Everybody Wins!
Buddies: For a person with an intellectual disability, friendship helps to ease the isolation, dis-empowerment or loneliness that often deepens the challenges that he or she faces daily. By having a student friend, Buddies are able to explore their world with a peer who brings empathy, laughter and support.
The minimum commitment to being a peer buddy is to visit their buddy at least once a week during the lunch period.   Commitment is very important to us and to your buddy!  Associate members are welcome to help organize and run events.
For more information on Best Buddies visit: bestbuddies.ca
For membership details please see Ms. Lindsay Robinson (Best Buddies Staff Advisor)
2017 – 2018
June 2018 – Buddies year-end trip to Splittsville Bowling and Arcade!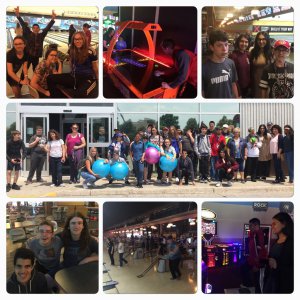 June 2018 – Hooping it Up! with the buddies!
April 2018 – Pink Bake Sale for anti-bullying awareness!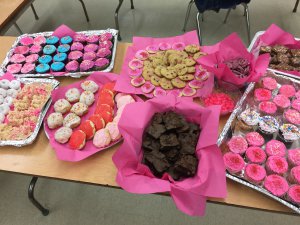 March 2018 – Making Yarn Easter Eggs with buddies!
March 2018 –  Thank you Winona Men's Club for your generous donation!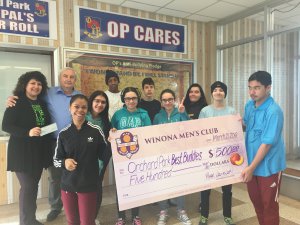 December 2017 – Holiday Luncheon!
December 2017 – Snow Ball Dance!
December 2017 – Holiday Bake Sale and Raffle!
October 2017 – Yummy treats at our Halloween Bake Sale!
2016 – 2017
October 2016 – Fun at the Junior Prom Dance!
October 2016 – Halloween Bake Sale!
October 2016 – Face mask decorating with the buddies!
December 2016 – Best Buddies Holiday Lunch!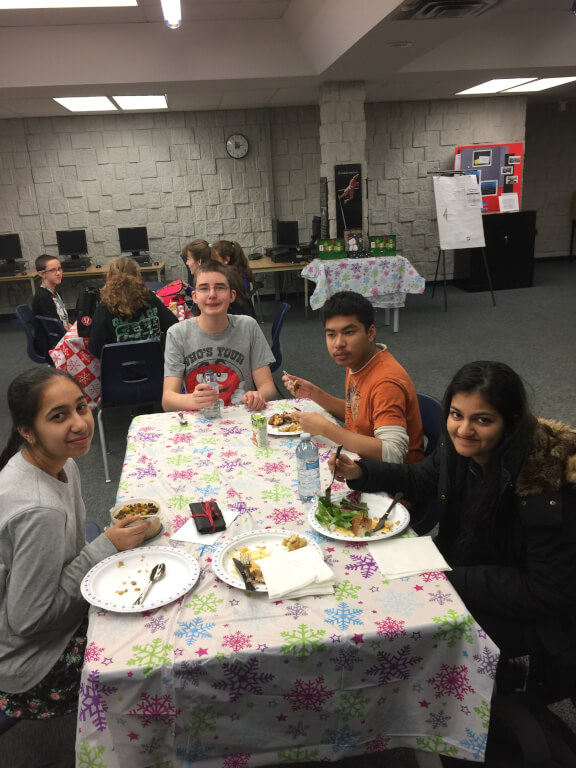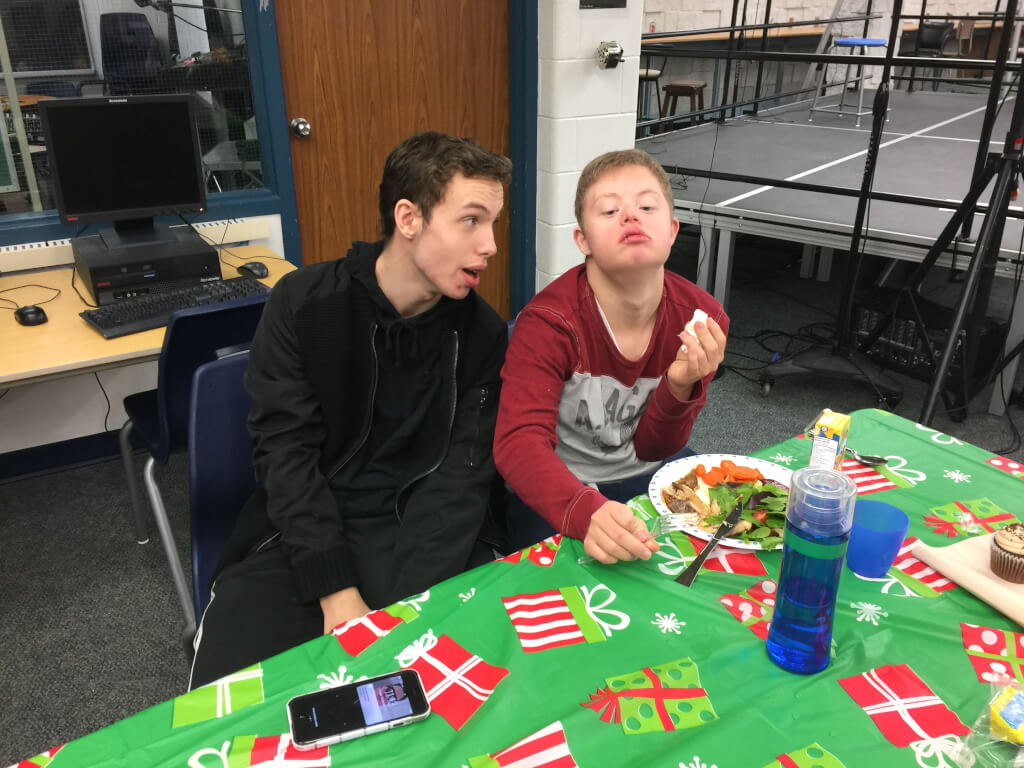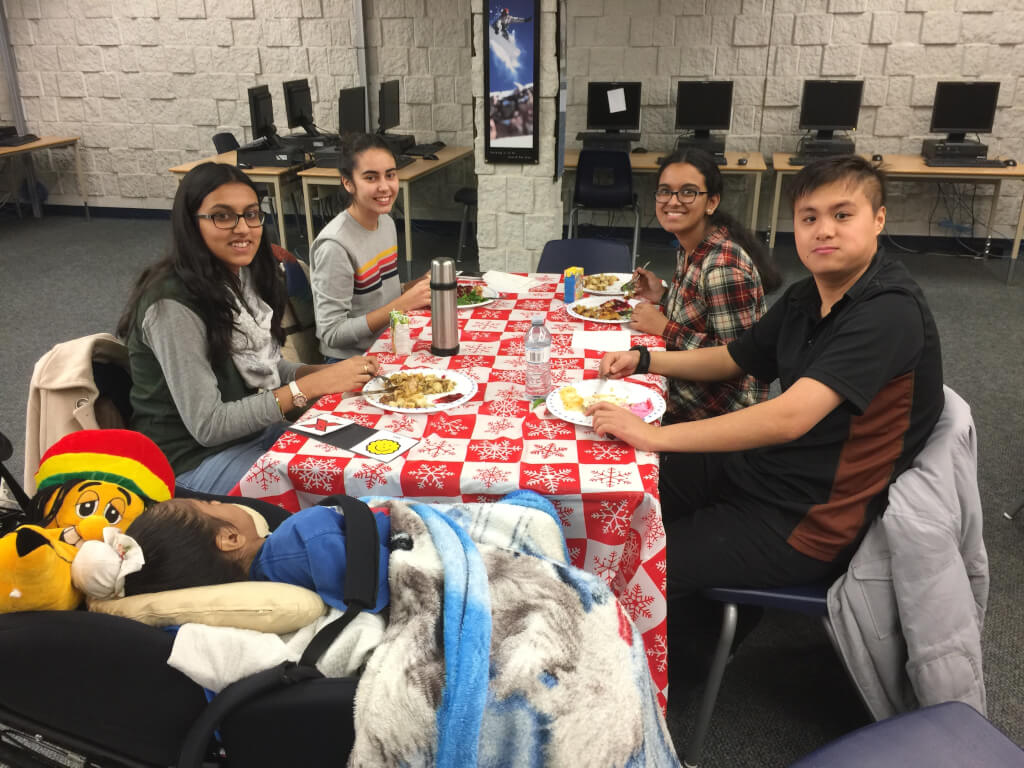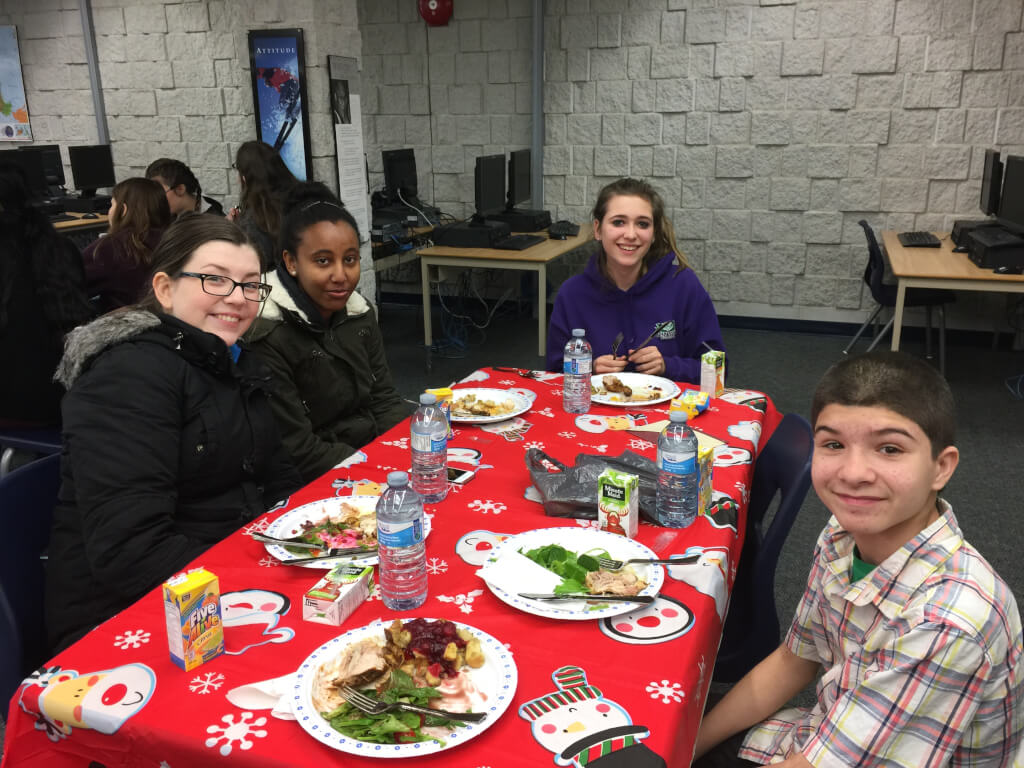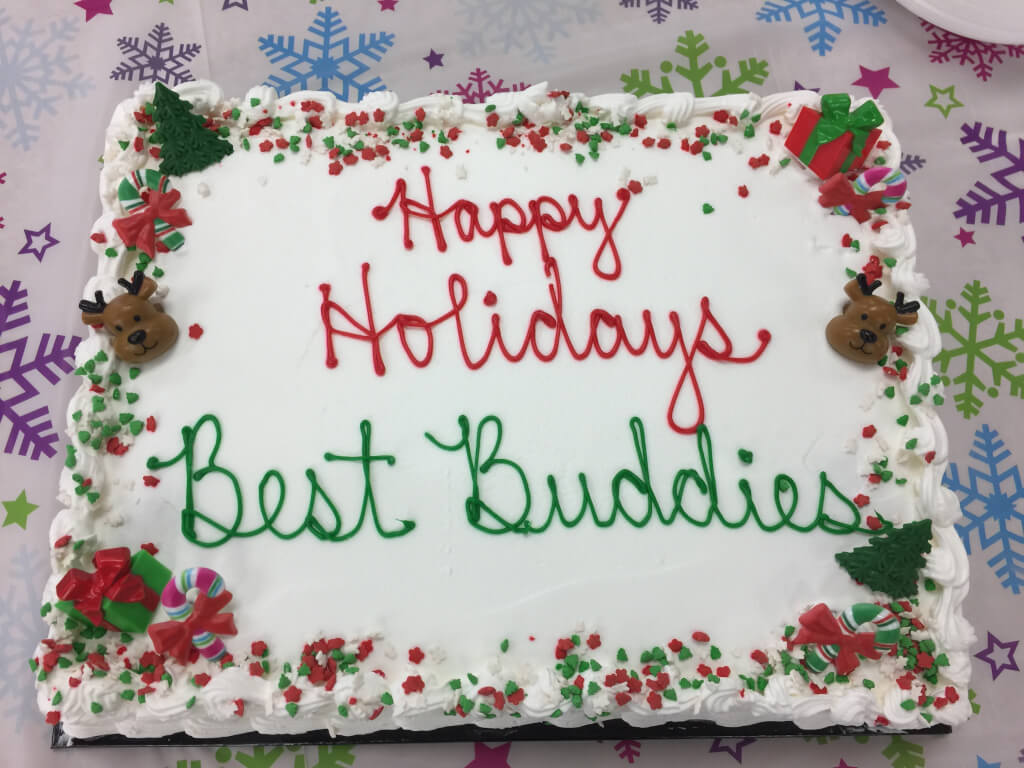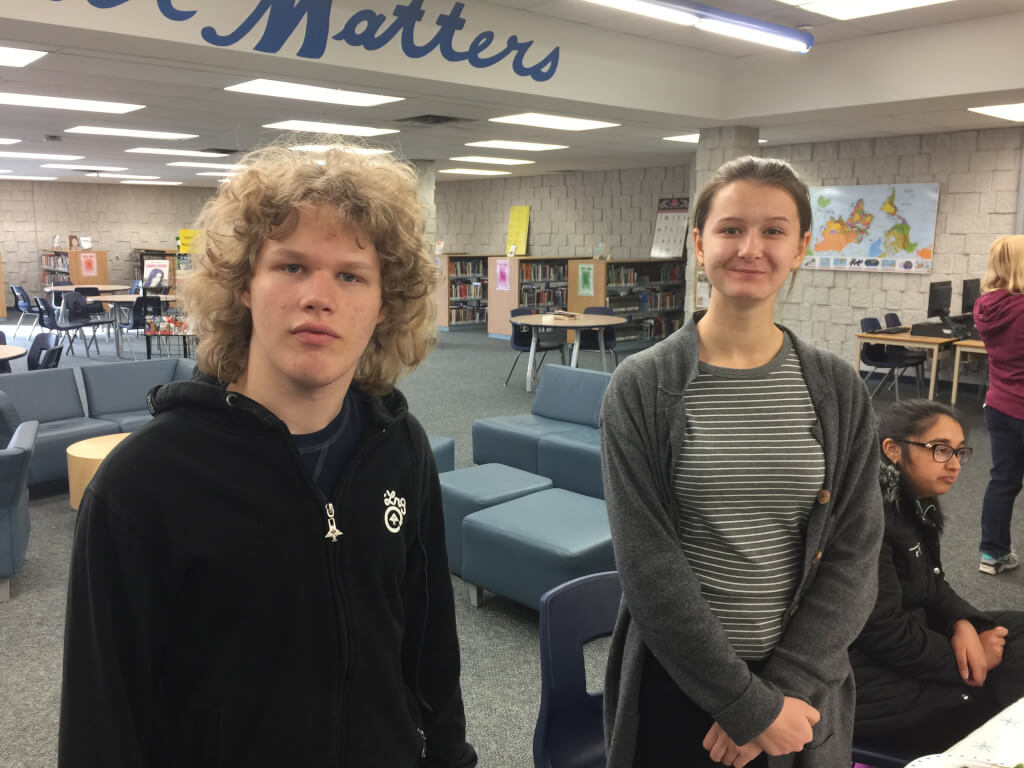 December 2016 – Holiday Bake Sale!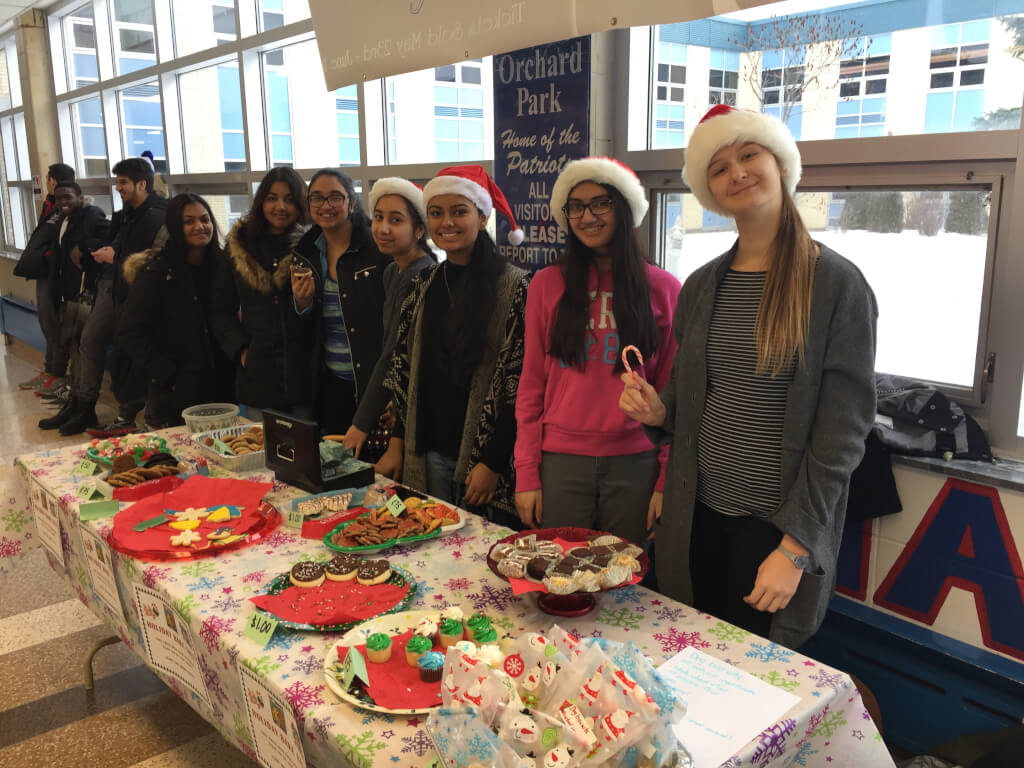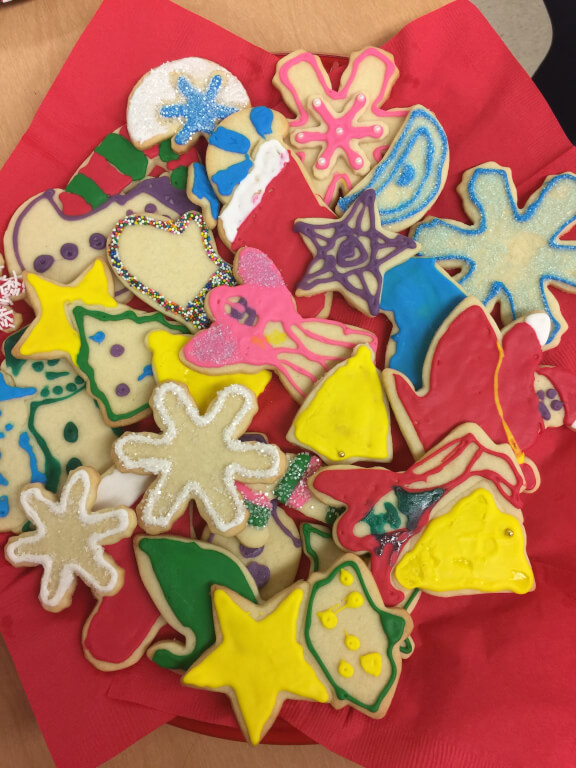 February 2017 – Lunch and Smoothies with buddies!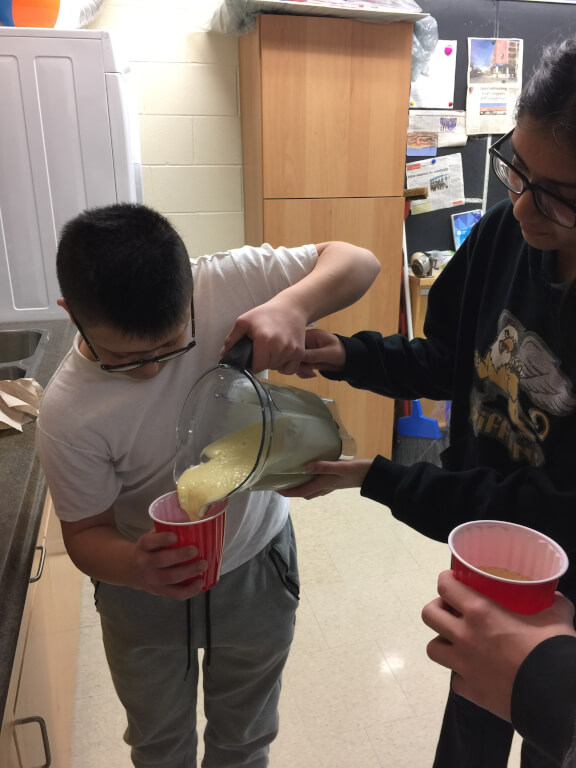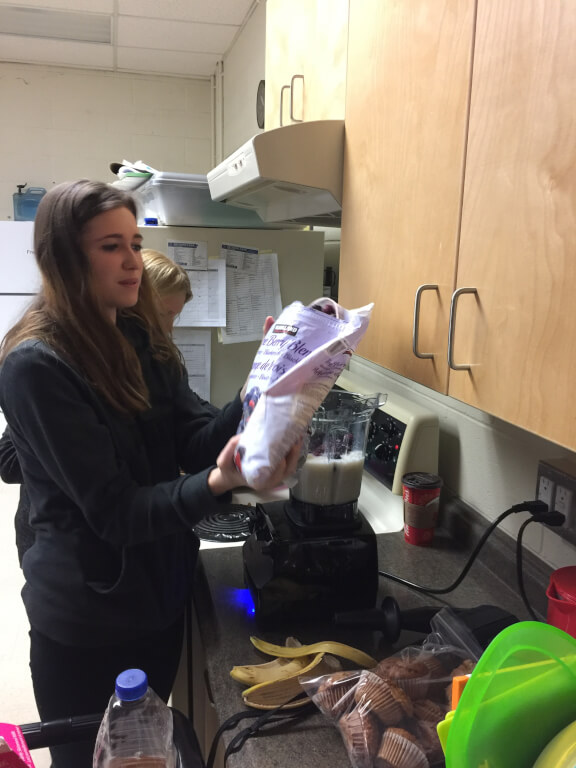 April 2017 – Easter Egg decorating with buddies!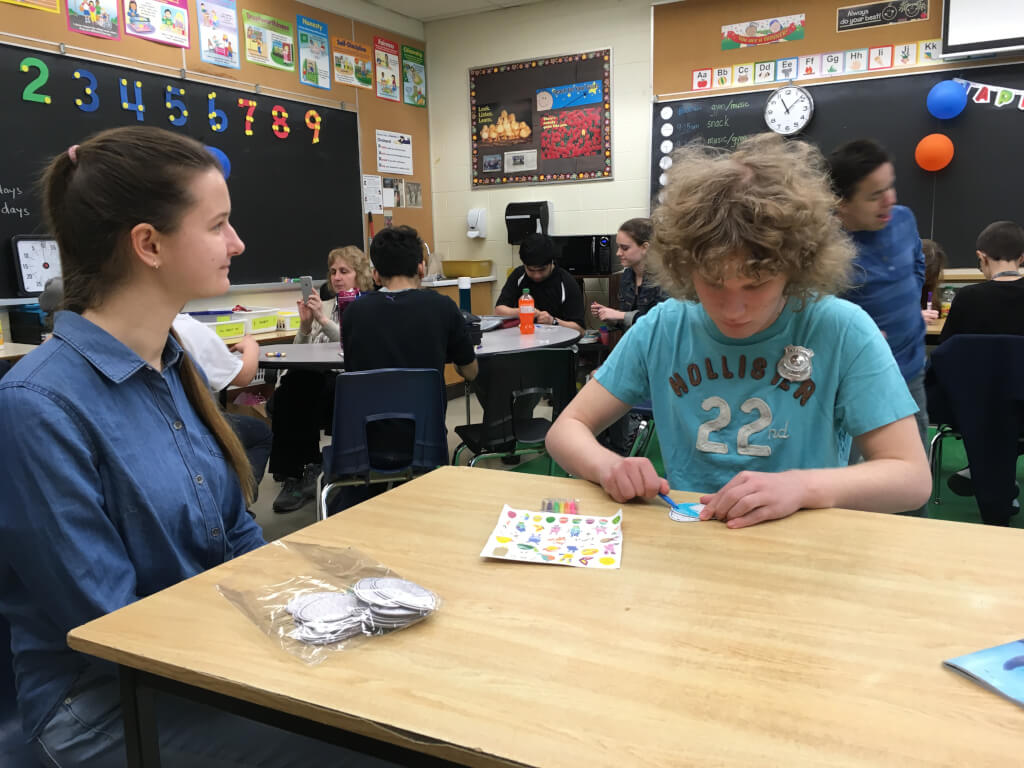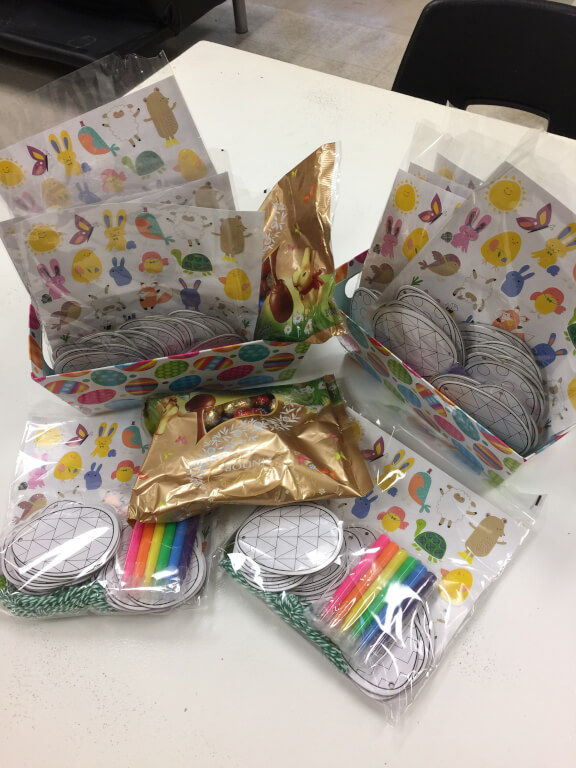 April 2017 – A pretty PINK DAY Bake Sale!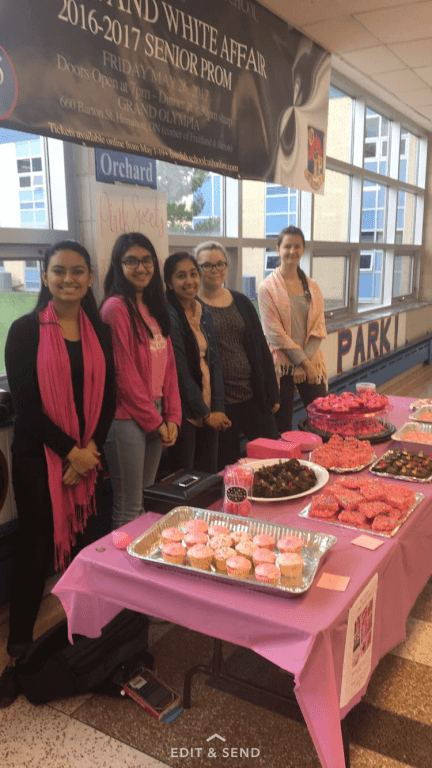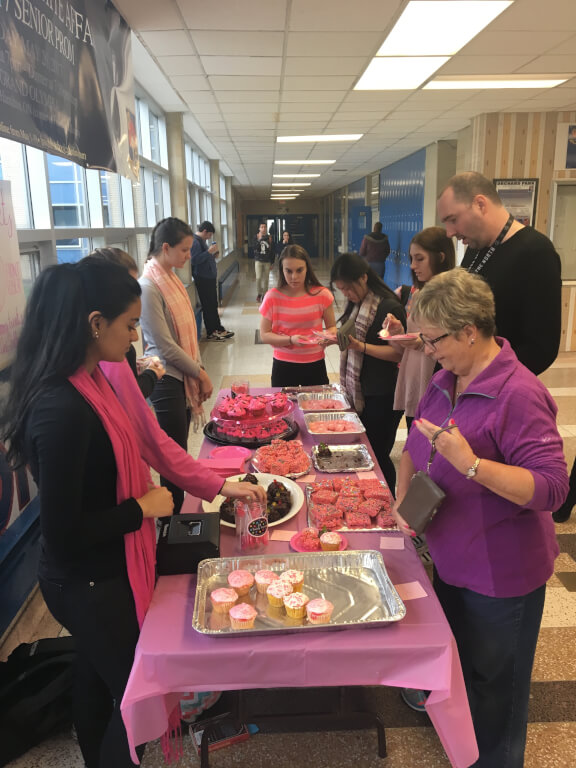 June 2017 – Adventure Village!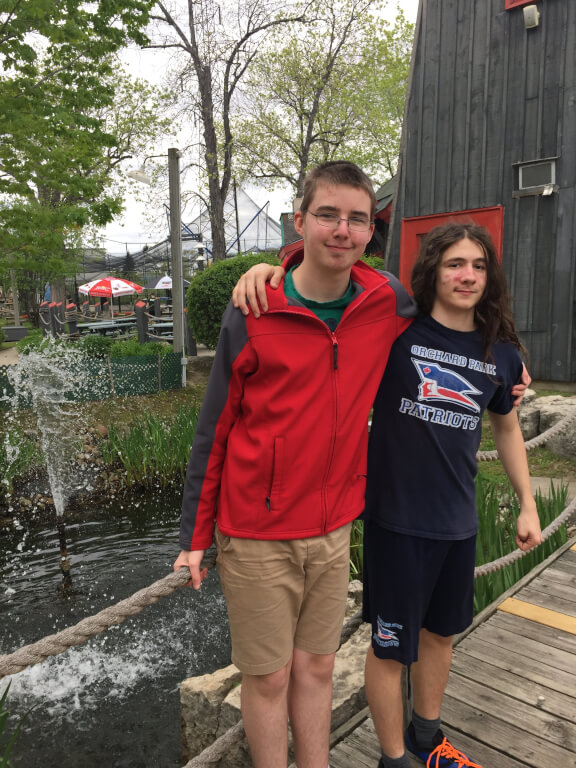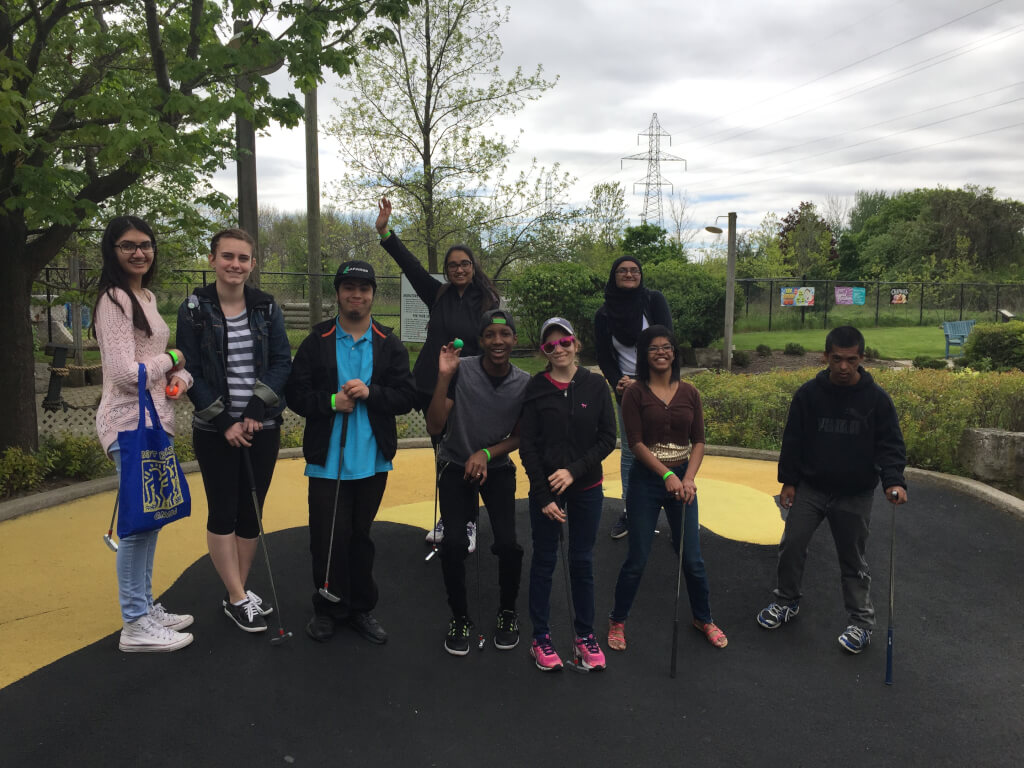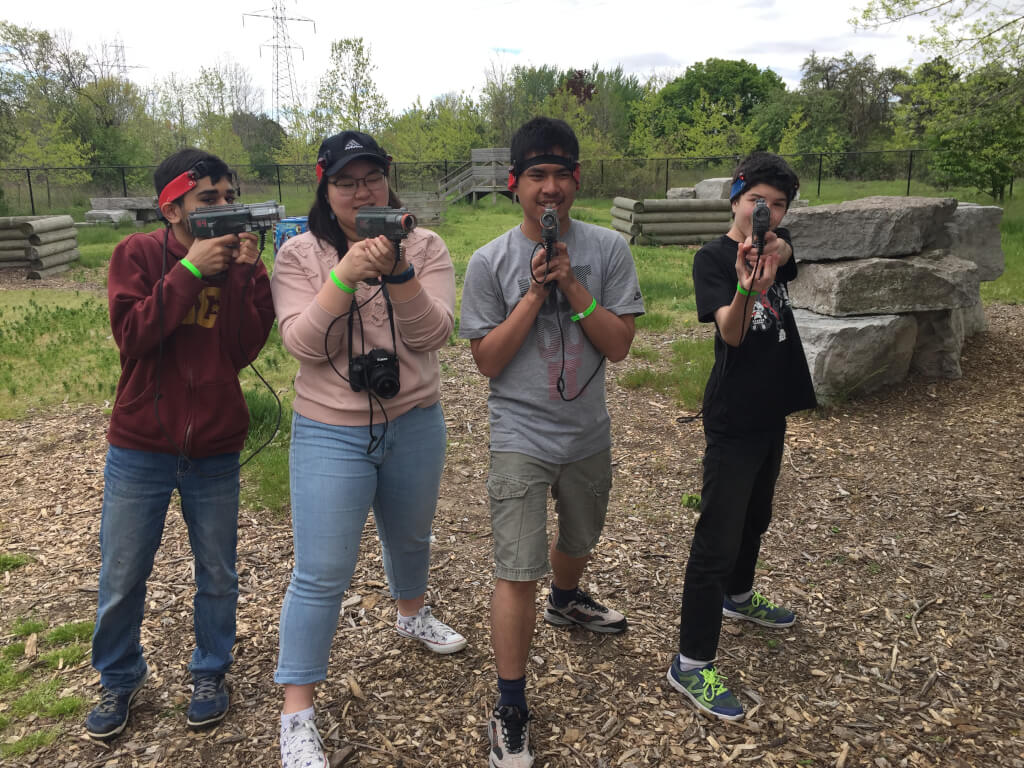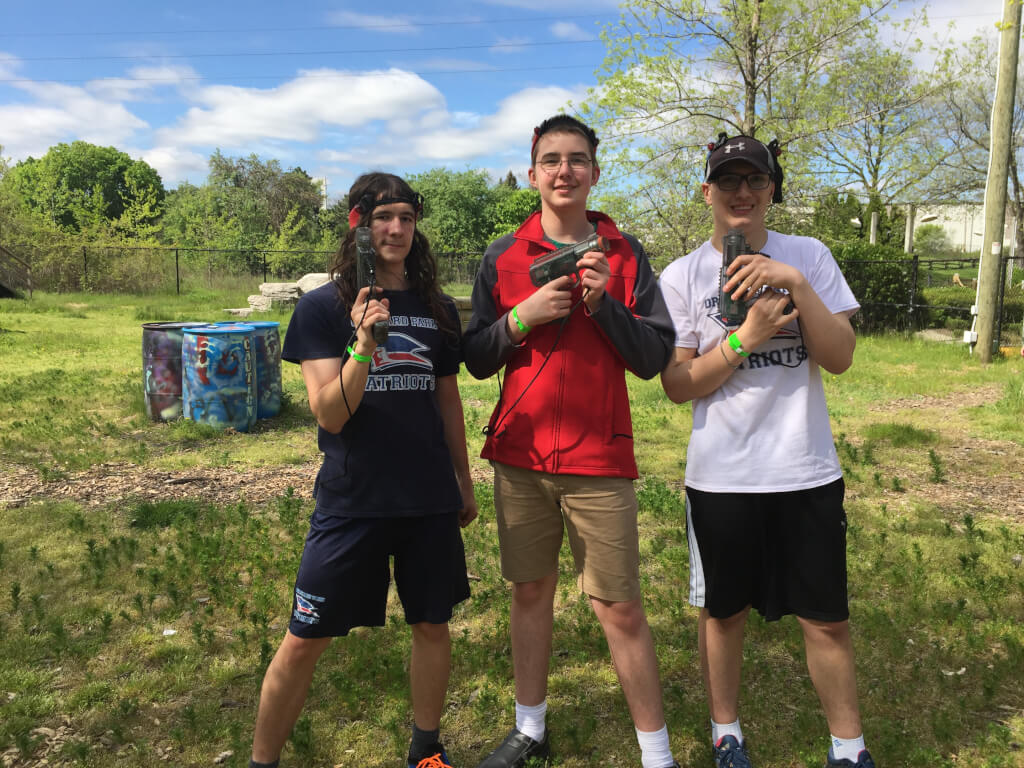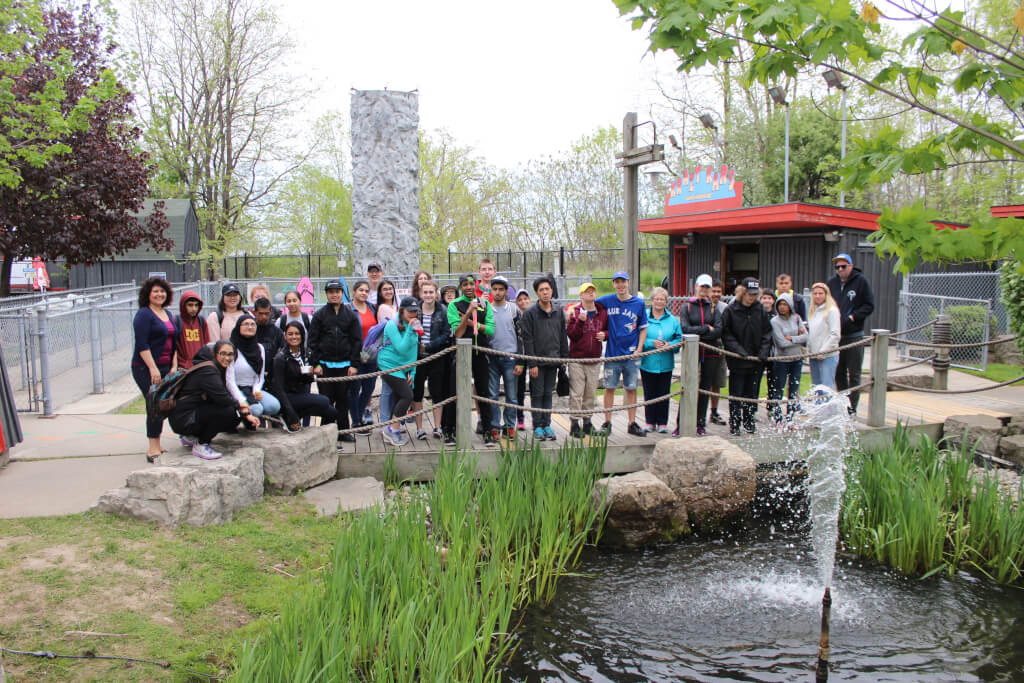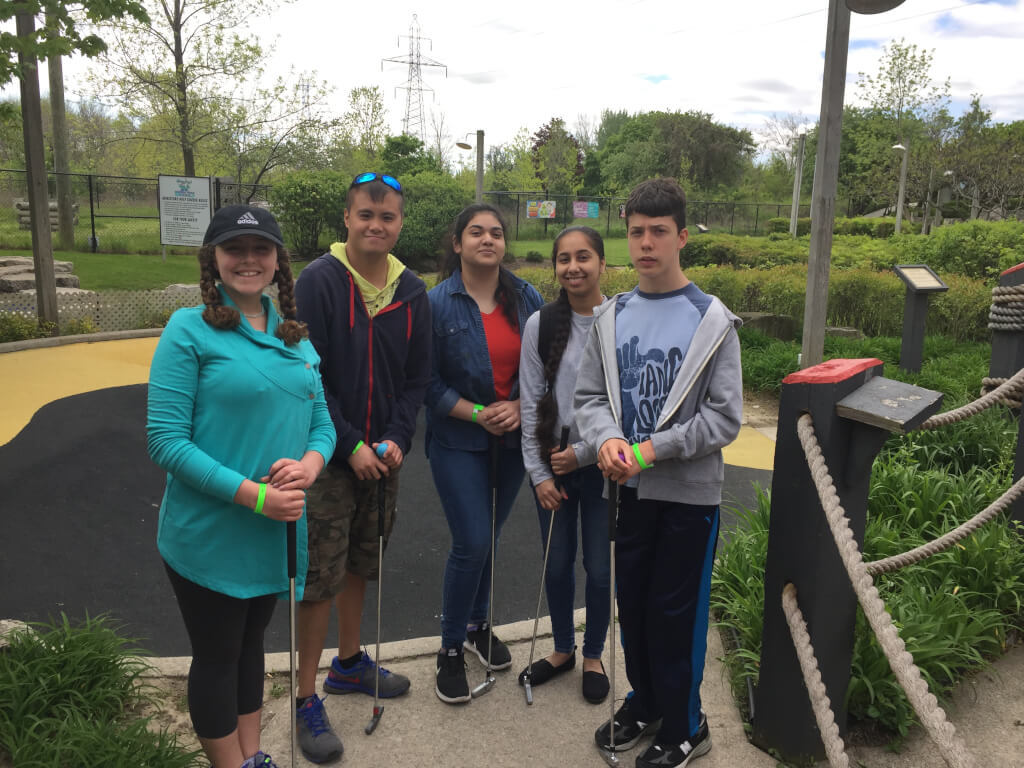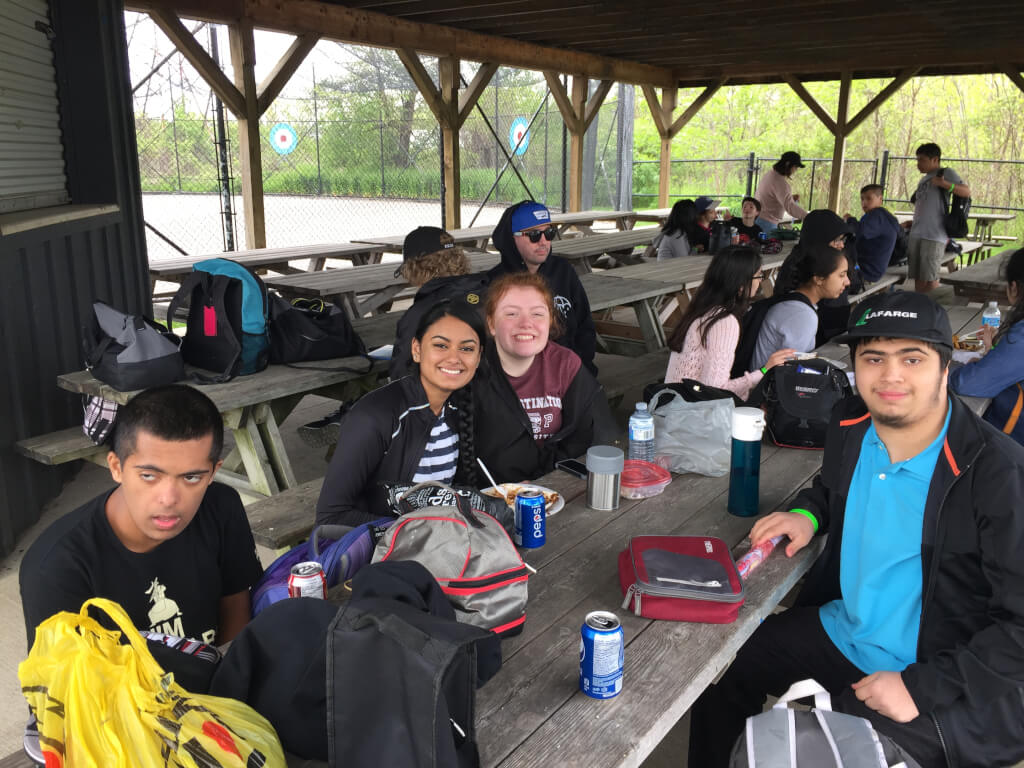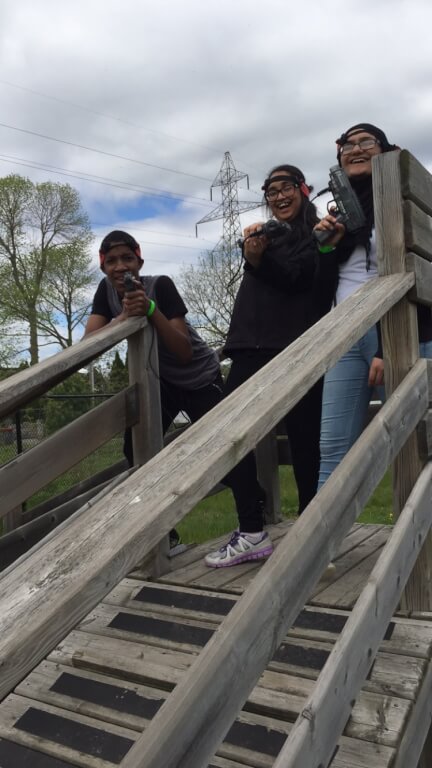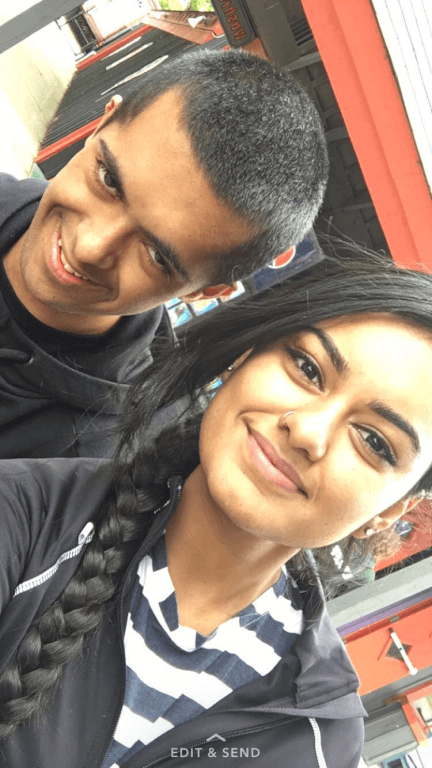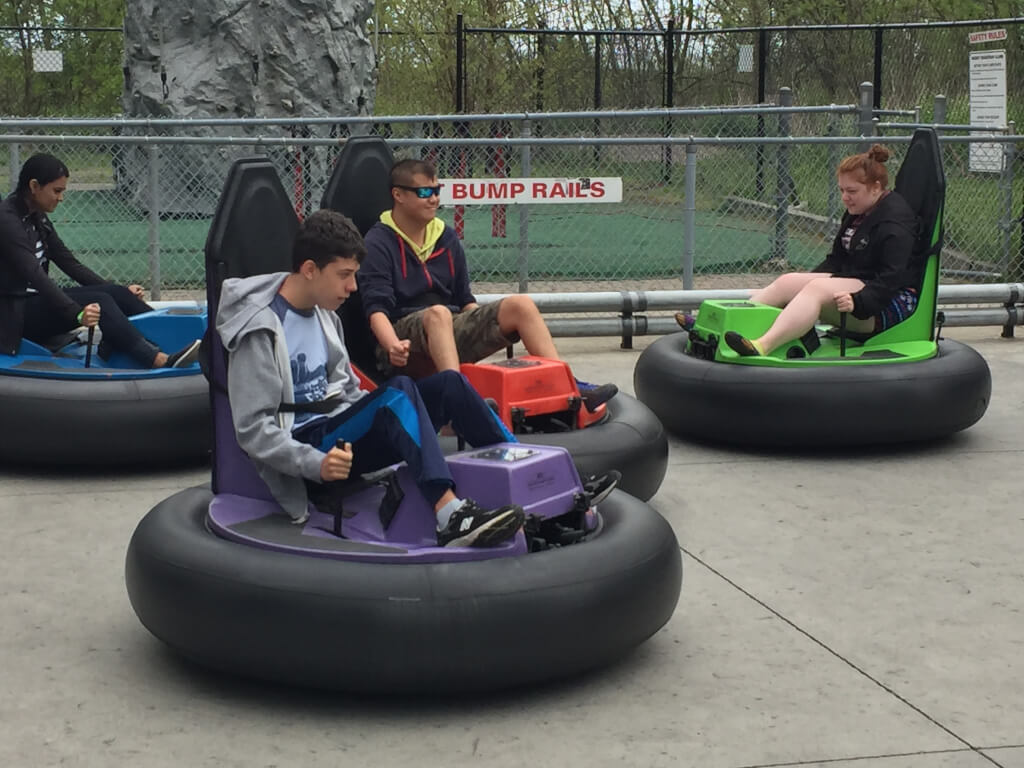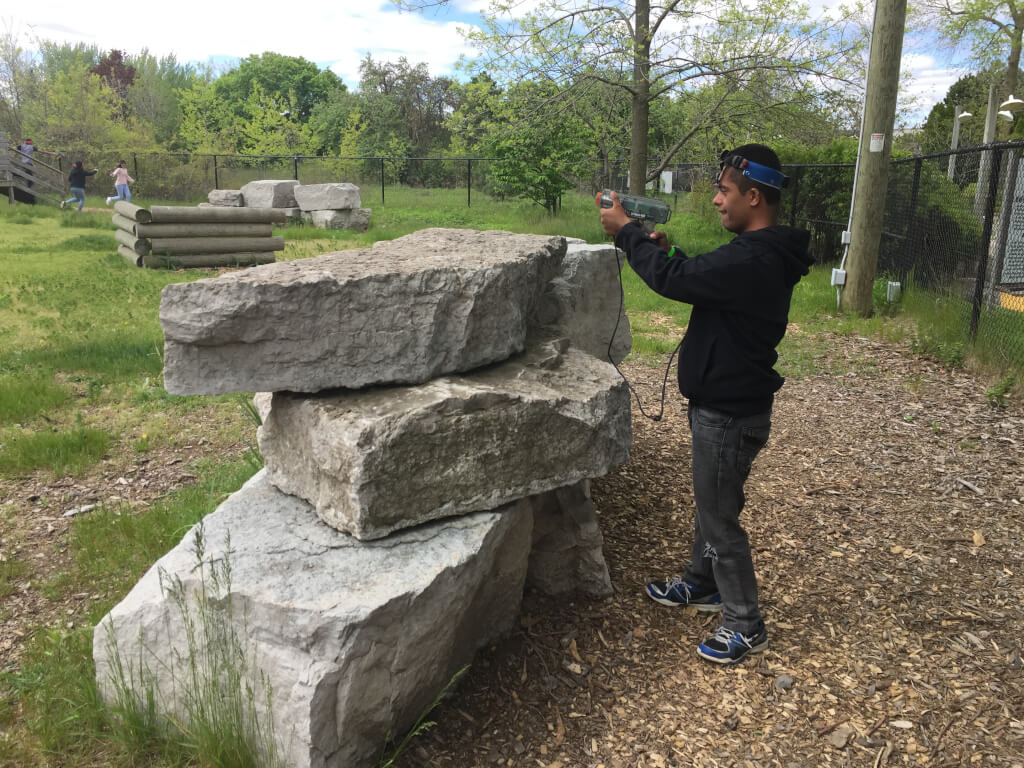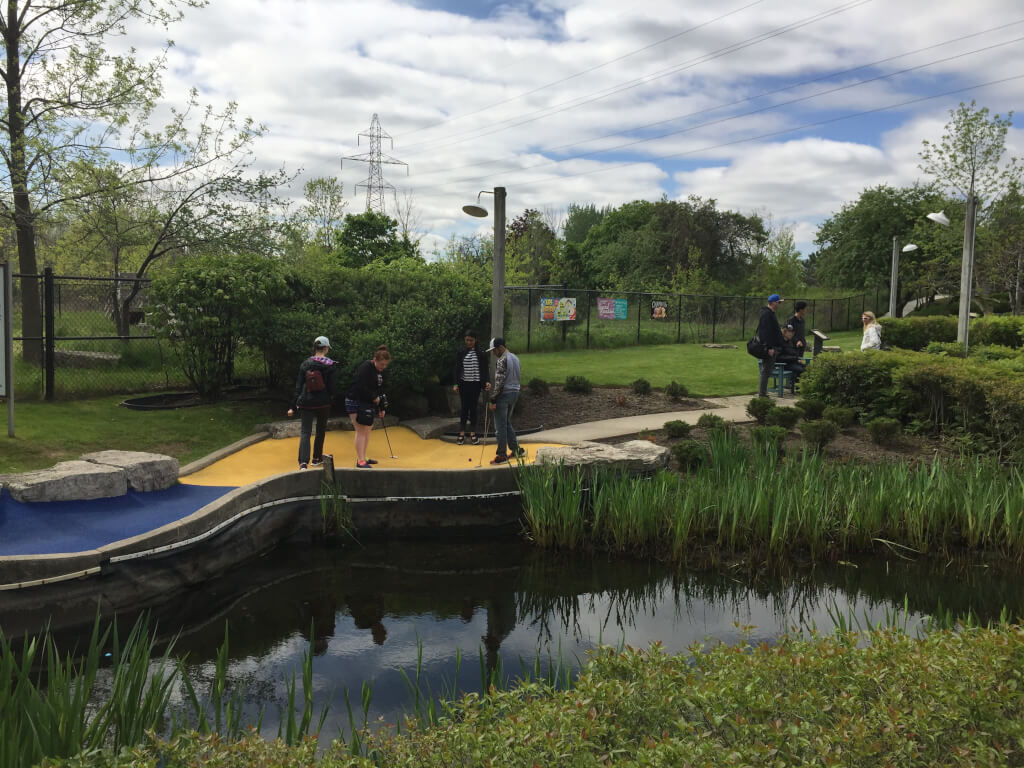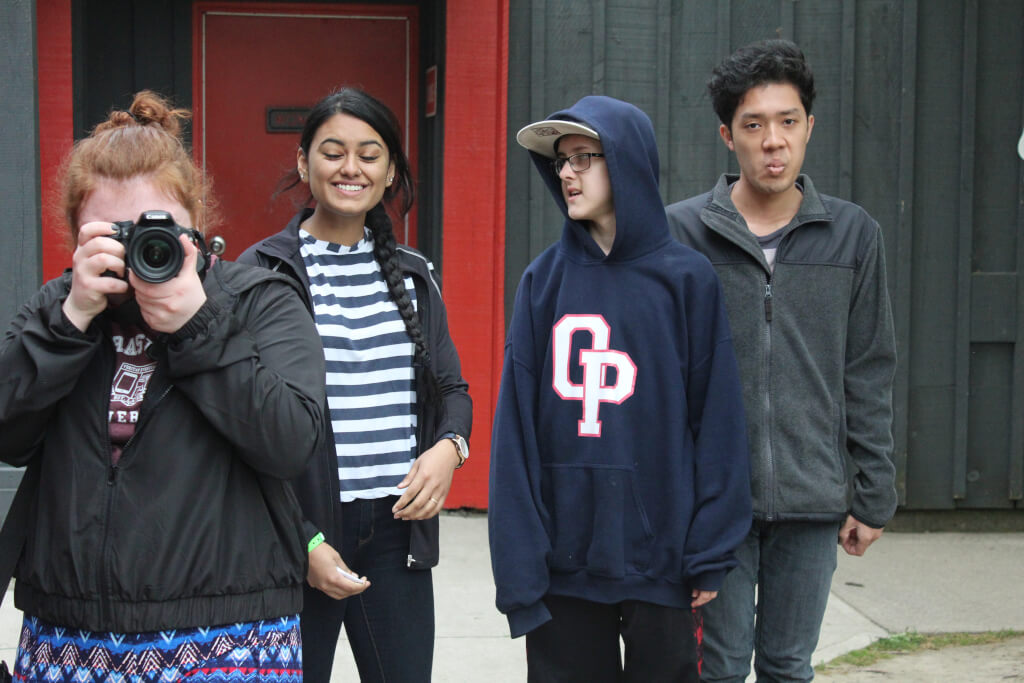 2015 – 2016
June 2016 – Yay!  Our funtastic trip to Adventure Village!  What a way to end the year.
May 2016 – Orchard Park Hoops It Up! with Best Buddies.
April 2016 – Best Buddies leaders showcase the chapter's awesomeness at Orchard Park's Club Fair.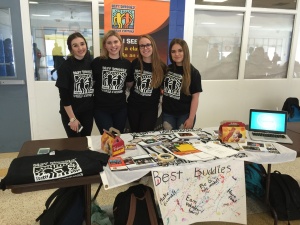 April 2016 – Leaders bake for PINK DAY!  Bullying stops here … choose inclusion!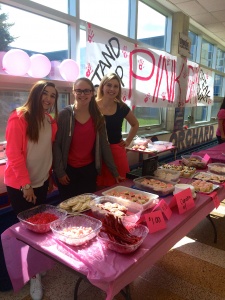 December 2015 – Best Buddies Holiday Lunch:  Yummy food & good times!
November 2015 – Best Buddies Leadership:  nominated for 2015 YMCA Peace Medal!!  Congratulations!!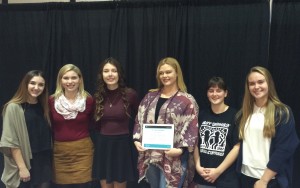 October 2015 – Junior Prom Dance:  awesome music + awesome people = fun
2014 – 2015
December 2014:  Christmas Lunch – Yummy food and treats were shared with buddies!
October 2014:  Jr Formal Dance – We had a blast dancing with our buddies!
2013-2014
June 2014 – A funtastic time with buddies… lazer tag, krazy cars and mini putting!
April 2014 – A Starry Night dance!
April 2014 – Pink Day!  Bullying Stops Here!
December – Buddies enjoy a special Christmas lunch together and have fun decorating gingerbread men!!  Happy Holidays Best Buddies!!
October – Fun with the buddies at Junior Formal!
2012-2013 Here is a Reflection of the fun we had…
BEST BUDDIES – great times in October!
Junior Formal – Junior Formal provides an opportunity for peer buddies and their buddies to bond.   It is a great event to reflect on as many memories are made. It is fun night for everyone!
Pumpkin Decorating – To celebrate Halloween our buddy pairs got together to decorate pumpkins generously donated by Fortinos. Everyone had an awesome time creating their master pieces and bonding with their buddies!
BEST BUDDIES fundraising events!
Bake sales – To raise money in order to plan activities for Orchard Park's Best Buddy Chapter, various bake sales took place on nutrition free days.  Peer buddies worked hard in baking and organizing these sales in the cafeteria. It was a great success!
 Hoop it Up! – Orchard Park students, staff and members of Best Buddies club worked together to help fundraise with Hoop It Up. By purchasing a ticket for $2, anyone was given the chance to shoot as many baskets as they could within 60 seconds.  Lots of great prizes were awarded as well!
OP is the first school across CANADA that has done Hoop It Up this year!   Great job Patriots!