Summer Hours Office at Orchard Park – starting July 5th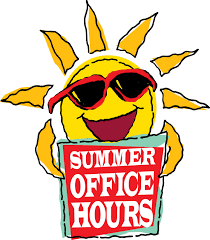 Starting on July 5th and running until September 1st, Orchard Park's office will be operating on summer hours – 7:30am to 1:30pm.
Due to construction/renovations taking place in the building the main doors will be locked at all times.  Access to the office will be through the Student Service entrance to the left of the building.
Updated on Monday, June 26, 2017.