Swimming
Last updated on Thursday, February 16, 2012.
Swim Teams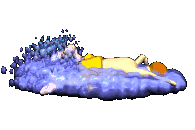 The Hamilton Wentworth District School Board holds swim meets twice a year.  One swim meet is for Grades 3 to 5, which is held in the Fall and the other swim meet is for Grades 6 to 8 and it is held in the Spring.
Please follow the links on the left side to find out more information regarding our swim teams.