Terry Fox Run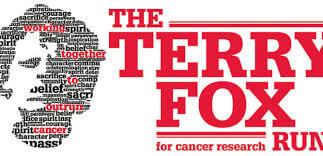 Mount Albion's Annual terry Fox Run will be held on Sept. 29, 2017.
Students are invited to donate a Loonie or a Toonie for Cancer Research on the day of the run or you can make online donations through Mount Albion's Donation Page (click here) or directly through TerryFox.org and search for Mount Albion under the Terry Fox School Run link on the website.
Updated on Tuesday, September 19, 2017.