Holiday Lunch at Hess
Students and staff enjoyed a wonderful hot lunch of turkey, stuffing, mashed potatoes, vegetables and gravy this week.  With the generous support of the Hamilton Spectator, and the culinary skills of the students from St. Charles Continuing Education Centre, the entire Hess St. School community celebrated the upcoming holiday season together with a festive meal.  We are truly grateful for being part of such a caring and involved community.  Special thanks to Chef Vijay, as well as Phil Austin, Diana Frate, and Sherry Norton from The Hamilton Spectator for taking the time to be with our students for this special occasion.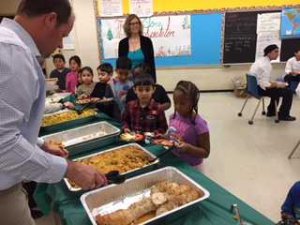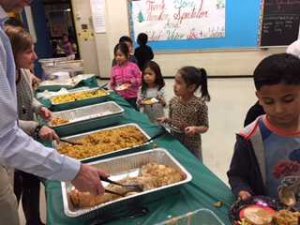 Updated on Thursday, December 07, 2017.