Family Numeracy Night
We were thrilled to see so many families come to participate in our family numeracy night!  We had hoped to share a variety of ways for families to integrate mathematics into their everyday lives.  Families came and enjoyed estimation games, logic puzzles, card games, coding activities, dominos, and patterning through beading bracelets.  Talking about numbers and thinking mathematically in real life contexts is the best way for children to develop a strong understanding of concepts.  We encourage families to look for ongoing opportunities to discuss how to incorporate numbers, patterns, estimation, money, and measurement skills in their day-to-day lives.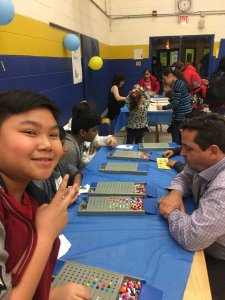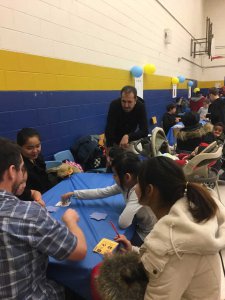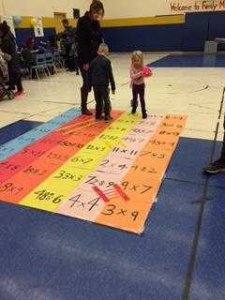 Updated on Monday, April 23, 2018.