Literacy
What's on this page?
Last updated on Wednesday, April 26, 2017.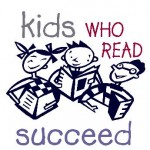 Home Reading at Glen Echo
Glen Echo has a very exciting home reading program that runs school-wide. All Glen Echo students are to read five nights a week. Every month, students who met their goal that month can put their name into a draw for a free book. If students meet their goal throughout the school year, then they win a picnic with the principal in June and a free book. Every term, students who have met their goal for each month in that term will get a free book! Students also work to fill up their year-long Home Reading certificate with stickers representing all of the months they met their goals.
Walk for Books
This year will be Glen Echo's fourth annual Walk for Books. We appreciate all the community support for this important literacy fundraiser. This year's walk will take place on Friday, October 29th.