Business
Last updated on Tuesday, December 13, 2016.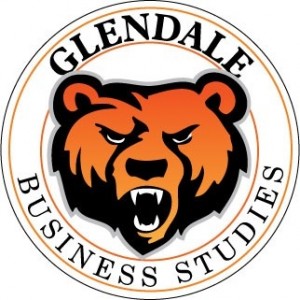 The Glendale Business Department provides both entry level courses that introduce students to common business tools and senior level courses which prepare students for careers and further studies in Marketing, Accounting, Law, Enterpreneurship, International Business, and Sports & Entertainment Marketing.
Glendale students are two-time winners of the district's Mock Trial Competition and distinguish themselves amongst their peers and members of Hamilton's legal community. Marketing students have run successful 'Green Glendale' Campaigns and also help advertise various school events and projects. Accounting students are well prepared for further studies which lead to professional designations, and our Sports & Entertainment Marketing students explore potential career opportunities in one of the largest growing industries.
Meet our Teachers:
---
Mr. Dino LaPorta (Department Head) Ext. 537 (dlaporta@hwdsb.on.ca)
Mrs. Donna Mackenzie Ext. 542 (dmmacken@hwdsb.on.ca)
Mrs. Frances DiIorio Ext. 521 (fdiiorio@hwdsb.on.ca)


Business courses offered at Glendale include:
Grade 9
---
Grade 10
---
Grade 11
---
Grade 12
---
Want to learn more about our SHSM Business Studies Program?  Please ask any of the Business Studies Teachers or go to  http://www.hwdsb.on.ca/glendale/business-shsm/