Programs
What's on this page?
Active Recess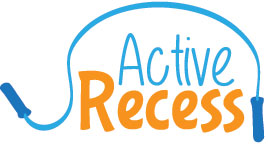 The Active Recess project is a coordinated effort between the Hamilton-Wentworth District School Board, the HWDSB Foundation and CIRA (Canadian Intramural Recreation Association) to increase the physical activity of elementary students during student free time and instil life-long habits that will serve to shape and prepare them for a more active and less sedentary lifestyle choice.
In addition to supporting the roll out of Active Recess, School Climate and Engagement consultants train staff and students in implementation of restorative justice and peer mediation to ensure that if conflict arises during active play, students feel equipped with language to mediate situations.
For a little as $1800.00 corporate friends and donors can adopt a school and gift the Active Recess Program
The Discovery Fund
The end of the school year means local, regional, national and even international excursions taking place that connects to curriculum and celebrates the hard work of every single student.  The HWDSB Foundation supports multiple trips for many schools that may be struggling to find the funds to offer these milestone activities.
Donors can support schools through a $500.00 donation and 100% goes right to the kids.