Programs
What's on this page?
Active Recess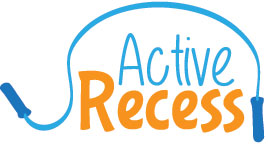 The Active Recess project is a coordinated effort between the Hamilton-Wentworth District School Board, the HWDSB Foundation and CIRA (Canadian Intramural Recreation Association) to increase the physical activity of elementary students during student free time and instil life-long habits that will serve to shape and prepare them for a more active and less sedentary lifestyle choice.
In addition to supporting the roll out of Active Recess, School Climate and Engagement consultants train staff and students in implementation of restorative justice and peer mediation to ensure that if conflict arises during active play, students feel equipped with language to mediate situations.
For a little as $1800.00 corporate friends and donors can adopt a school and gift the Active Recess Program
The Buddy Bench
For many students, recess is often the best part of the school day, but for others, it can be a lonely time. That's why the HWDSB Foundation decided to try out a simple project that's growing in popularity around the world.  The project is called the "buddy bench." It's an ordinary bench placed in the schoolyard. The idea is that kids who are looking for playmates can sit on the bench to signal they would like someone to come ask them to play.
Recess is an important component to every student`s day.  Play can support students as they learn to solve problems, share their perspectives and regulate their emotions and behaviours.  By providing tools like the buddy bench, the school community is helping students engage in this play and communicate with each other in a positive and productive manner. The bench is more than just a bench, it is a tool to educating children that they have to be inclusive in a world of diversity. We hope the bench will build empathy, reinforce inclusiveness, and act as a constant reminder to kids to be kind to one another. We also hope that one day the bench will be empty during recess.
Donors can contribute $1000.00 and sponsor a bench that will be sent to a school of their choice.
The Discovery Fund
The end of the school year means local, regional, national and even international excursions taking place that connects to curriculum and celebrates the hard work of every single student.  The HWDSB Foundation supports multiple trips for many schools that may be struggling to find the funds to offer these milestone activities.
Donors can support schools through a $500.00 donation and 100% goes right to the kids.
Swim to Survive
The HWDSB Foundation is committed to the removal of barriers to learning and to supporting all areas of the curriculum through granting opportunities. To that end, in collaboration with the City of Hamilton's Recreation Department and Attridge Transportation we are pleased to announce the 3rd annual Swim to Survive Program opportunity for grade 3 students and grade 7 students to participate free of charge.  The Lifesaving Society defines the minimum skills needed to survive an unexpected fall into deep water. These are expressed in a skill sequence in the Canadian Swim to Survive standard. Learn more about Swim to Survive.
Donors can assist with the costs of transportation and instructors so we can make sure every grade 3 and grade 7 can participate.
Register Your Grade 3 or Grade 7 Class