Student Barrier Campaign
What's on this page?

Student Barrier Fund Campaign
The HWDSB Foundation is pleased to launch the 2017-2018 Student Barrier Campaign!  Funds raised will support students facing challenges and barriers to achieving their full potential. A lack of resources means some students face uphill struggles just to have the same learning environment as their peers. They often cannot take advantage of extra-curricular activities, music lessons, sporting groups or clubs. In addition, many students come to school requiring essentials like food and clothing so they are prepared to learn. As a result, some students might miss out on the developmental benefits these experiences can provide.  More information on our support for students:  Student Supports.
Since 2014, the HWDSB Foundation has allocated over $90,000 to 1,100 students through the Student Barrier Fund in almost every school across the board!  The most recent Annual Report can give you more information of the HWDSB Foundation's giving practices.  The Foundation has distributed over $1,000,000 in funding through grants to schools and the student barrier fund.
If you have seen first-hand how our funding positively impacts your students, if you are looking for a genuine organization to support this year or if you really believe in what we are doing for our youth and the education community, then please consider donating to this worthy cause.
We charge no fees and 100% of  your donation goes directly back to the kids!
There are three ways to donate:
By Board Mail or by Canada Post: download and print the attached brochure which has valuable information about our Student Barrier Fund.  Donations can be made by cheque or credit card and sent to the HWDSB Foundation at the Education Centre along with the donation slip.  Donations over $20 will receive a tax receipt from the HWDSB Foundation.   StudentBarrier-Foundation-Trifold web
Online: this direct link to Canada Helps will allow you to secure donation.  You will receive an electronic tax receipt for your donation.
Text-to-Donate: donors can text the word "BARRIERS" to 45678 and follow the prompt.  You can donate $5, $10 or $20 with this method and receive an automatic tax receipt. Fees will be applied to your cell phone – be aware of your contract.
We hope you will consider the HWDSB Foundation's Student Barrier Fund as one destination for your giving this year. You can find details in the attached brochure.
Student Barrier Donations Opportunities
| | | |
| --- | --- | --- |
| $20.00 | $30.00 | $50.00 |
|   |   |   |
| General Donation | Backpack and School Supplies | Coats for All Seasons |
| $75.00 |   | $100.00 |
|   | Perfect gift ideas for teacher gifts, retirement parties, wedding showers, birthdays or holiday gifts. |   |
| Support Kit – for students with special needs. | | Application for a Post-Secondary Institution |
|  $150.00 | $175.00 | $200.00 |
|   |   |   |
| Lunches and Snacks- for one student for the year. | Warm for Winter Kit – coat, boots, hats and mitts. | Clothing and Hygiene Kit – for one student. |
Help our children and families in need through this annual campaign.  

When one in five children are reportedly living in poverty in Hamilton, there is always a need.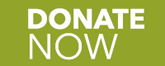 Download the catalogue: StudentBarrier-Foundation-Trifold web