Prom Project Hamilton
What's on this page?


Prom Project Hamilton was created by the HWDSB Foundation to assist students with formal wear for their proms, graduations, formals and other special events so they can attend feeling stylish, confident and proud. Prom Project Hamilton does not require proof of financial need, and promotes a positive and inclusive environment, created to support those students with formal needs who may choose not to attend their special event because of financial challenges. All items are new or gently used from the private and business communities and are free of charge. All clients are treated with respect, dignity and are assisted by volunteers who are dedicated to supporting students and making the experience an impactful journey towards their upcoming milestone event.
2018 event locations and dates:
Saturday, April 14 – Delta Secondary School from 9:30 am – 2:00 pm
Saturday, May 5 – Hill Park Secondary School from 9:30 am – 2:00 pm
What you can donate
Formal wear: gowns, dresses, skirts/tops, suits, dress shirts, vests, dress pants, ties, etc
Accessories, shoes, jewellery, shawls, purses, new and unopened makeup & hygiene products
Locations accepting donations:
Allegra: 255 York Blvd, Hamilton ON L8R 1Y7
Apple Tree Health and Wellness: 409 Charlton Ave W, Hamilton ON L8P 2E6
Brokerlink: 78 Queenston Rd, Hamilton ON L8K 6R6
Brokerlink: 66 King St W, Dundas ON L8H 1T8
Delta Secondary School: 1284 Main St E, Hamilton ON L8R 1B2
Grover Dental Care: 11 Rebecca St E, Hamilton ON L8R 1B4
Grover Dental Care: 1 Hayden St, Hamilton ON L9A 2X1
Grover Dental Care: 723 Rymal Rd W, Suite 100, Hamilton ON L9B 2W2
Hamilton Spectator: 44 Frid St, Hamilton ON L8N 3G3
Hill Park Learning Centre: 465 East 16th St, Hamilton ON, L9A 4K6
Keekee & Rose: 5 Mill St S, Waterdown ON L0R 2H0
Make the Cut Hair Studio:   2131 King St E Hamilton ON L8K 1W5
Royal Lepage State Realty: 987 Rymal Rd E, Hamilton ON L8W 3M2
Tandia Ancaster Branch: 21 Stone Church Rd, Ancaster ON L9K 1S4
Tandia Hamilton James Street: 72 James St S, Hamilton ON L8P 2Y9
Tandia Upper Wentworth: 990 Upper Wentworth, Hamilton ON L9A 5E9
Tandia Stoney Creek: 1-975 Queenston Road, Stoney Creek ON L8G 1B8
The Bay at CF Lime Ridge: 999 Upper Wentworth, Hamilton ON L9A 4X5
Vogue Models & Talent Mgmt: 136 Locke St S, Hamilton ON L8P 4A8
*** Deadline for Donations – April 20, 2018
Volunteering
This program depends on volunteers to help us recruit the items needed, to assist with cash donations to run the program and to be there at one of the two sites to make the day and as special as possible for our visiting students. We need general volunteers and seamstresses per site.
For more information, email: foundation@hwdsb.on.ca 
Special thanks to sponsors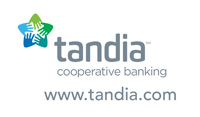 Tandia™ is proud to sponsor 'Prom Project Hamilton and help provide gently-used formal wear to students in need during this upcoming prom season. At Tandia, we believe there is nothing we can be more proud of than giving back generously to the community. It's an important part of what we stand for and what our slogan, Cooperative Banking, means. Ensuring that we make a positive financial and social impact is an important part of our corporate values. Tandia's 'Giving Hands' program is committed to making this kind of positive impact, and we take pride in our charitable contributions.  To learn more about Tandia and Giving Hands, visit www.tandia.com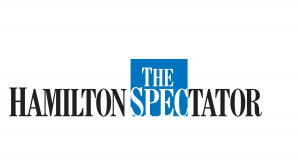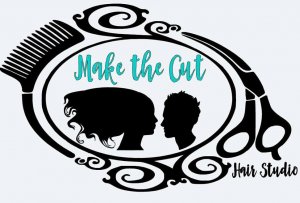 https://toriservices.dticloud.com/cgi-bin/cmo_cmo.sh/custservice/web/addrfind.html?siteid=HS&campaign=HSPART6D