About
What's on this page?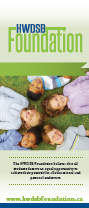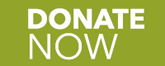 The HWDSB Foundation is governed by a Board of Directors comprised of volunteers and key staff to drive the operation of the organization and maximize results through collaborative processes and by attracting donors to our student support programs.
Vision
The HWDSB Foundation believes in an engaged community that is committed to the removal of financial barriers to learning for HWDSB students.
Values
Responsible, Equitable, Transparent and Inclusive
Guiding Principles
Meet individual needs
Identify and eliminate barriers to learning
Promote a sense of belonging
Build on and embrace previous and existing relationships
Create sustained innovative relationships for supporting at-risk students
Involve the broader community
Meet the Board
 

Sunil  Bechar

Director

Wanda Bielak

Director

 

Elisabeth Cornett

Director

Dawn Danko

Director

Manny Figueiredo

Director

 

 

Wayne Joudrie

Past-Chair

 

Ahmed Mohammed

Vice Chair

Leah Schwenger

Chair

Sharon Stephanian

Secretary

 

Susan Tian

Director

 

Nathalie Xian Yi Yuan

Director

 

Stacey Zucker

Treasurer
Contact
Amy Leaming Cote
Foundation Development Officer
Office: 905.527.5092 ext. 2436
Twitter: @aleamingcote
Email: aleaming@hwdsb.on.ca