We are pleased to support the following events with a focus on special education supports and student achievement.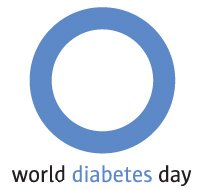 HWDSB is uniting to educate our families about diabetes in our communities.
Every November 14, schools are encouraged to wear blue (the international colour of diabetes awareness) and form human blue circles outside their schools to show their support for classmates, family members and loved ones who live with diabetes.
Help prepare students for the event and educate them about the major types of diabetes.
World Diabetes Day, organized by the International Diabetes Federation (IDF) and supported by the World Health Organization (WHO) is the primary global awareness campaign of the diabetes world. It was first introduced in 1991 in response to concern over the escalating incidence of diabetes around the world.
World Diabetes Day is celebrated every year on November 14. The date was chosen as it is the birthday of Sir Frederick Banting who first conceived the idea, which led to the discovery of insulin, with the assistance of Charles Best, in 1921.
For more information about how to get involved, please contact Corporate Communications at 905-527-5092 extension 2274.
Important Links:
World Diabetes Day – www.worlddiabetesday.org
Juvenile Diabetes Research Foundation – www.jdrf.ca
Canadian Diabetes Association – www.diabetes.ca
Diabetes in Children and Adolescents
Diabetes is one of the most chronic diseases of childhood. It can strike children of any age including infants and toddlers. World Diabetes Day focuses on children and adolescents to raise awareness of the diabetes and its impact on children. Every child has a right to a long and healthy life.
No child should die of diabetes
Diabetic Ketoacidosis (DKA) is the most common cause of death and disability in children with type 1 diabetes around the world.
Children die because their families cannot afford the medication they need
Many children with diabetes in developing countries die soon after diagnosis.
Despite modern treatment, over 50% of children with diabetes develop complications 12 years after diagnosis.
More than 200 children develop type 1 diabetes every day
Diabetes is different for children
Diabetes affects children of all ages
All diabetes is on the rise in children.
Diabetes affects children of all ages.
Diabetes is increasing in children and adolescents.
Care for children is best when a multidisciplinary approach is adopted involving health professionals from all areas that concern children.
A child's access to appropriate medication and care should be a right not a privilege.
Diabetes costs more than money.
Children with diabetes can live full, healthy, and productive lives.
Over 50% of type 2 diabetes can be prevented.
Diabetes brings different challenges at different ages.
Hamilton-Wentworth District School Board is pleased to host its annual Special Olympics, for elementary and secondary students, each spring at Saltfleet District High School and Mohawk College respectively.
This exciting event happens in conjunction with Special Olympics Ontario and features non-competitive activities that promote fitness in a highly supportive and safe environment.
As the largest Special Olympic school event in Ontario, we bring together over 800 secondary and elementary students from throughout the Hamilton-Wentworth area to participate in a one-day experience that is often rated by the participants as the highlight of their school year. The spirit of the day builds from the Opening Ceremonies with the Torch Run to the excitement of the wheelchair races.
Our young people with special needs face so many challenges in their everyday lives that in conjunction with our many community partners, we strive to make this event a positive experience that is very unique for them.
For more information about the events for elementary and secondary students, please visit our Athletics Department site.