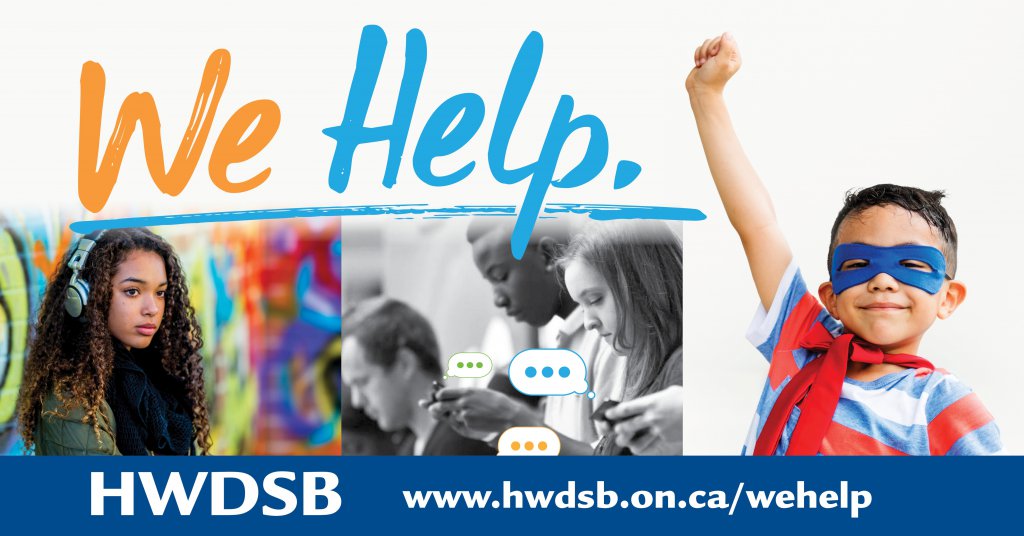 Mental health affects us all – and has real impacts on our lives. At HWDSB, we are committed to supporting the mental health and well-being of all students and staff. We believe that this is much more than the absence of illness. We embrace Public Health Canada's definition of positive mental health as:
"the capacity of each and all of us to feel, think, and act in ways that enhance our ability to enjoy life and deal with the challenges we face. It is a positive sense of emotional and social well-being that respects the importance of culture, equity, social justice, interconnections and personal dignity."
Schools are an ideal place to help promote and support student mental health and well-being. Please explore our initiatives and supports below, and reach out if you have questions.​​
If you have concerns about your child's mental health, please…
1. Speak with your child's SCHOOL – staff are there to help. Consider use of our service HWDSB Helps, an anonymous app, text and web chat support.
2. Contact your family DOCTOR.
3. Reach out to CONTACT HAMILTON to connect to mental health and community services for children and youth. Dial 905-570-8888, www.contacthamilton.ca.
4. Find more community services by dialing 211 or online at informationhamilton.ca/redbook.
5. Contact KIDS HELP PHONE at 1-800-668-6868 or kidshelpphone.ca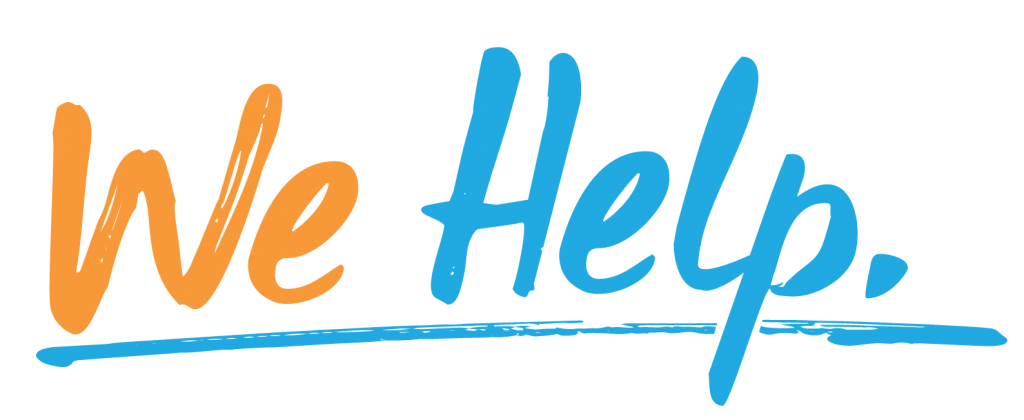 We know that some students may struggle. We want these students, and our staff, to know how to connect these students with help. We call this help-seeking and help-offering campaign We Help.
Staff work hard to make schools safe, welcoming and positive places to learn. Still, students may be uncomfortable speaking with adults about concerns. As part of We Help, students will engage in age-appropriate classroom discussions about helping peers who are upset, distressed or isolated. Students will learn how to recognize when someone is upset, what they can do help and when to involve an adult.
Families may notice new posters on HWDSB websites, online learning areas and in your child's school. We hope that families can help reinforce this work. No student needs to suffer alone, and no child needs to feel like they must "fix" their peers who are in distress. We want students to know how to recognize when someone is struggling, and that adults at school are there to help.
If you have any questions or wish to learn more, please speak with your child's teacher or principal.
We Help Posters
Updated on Tuesday, April 24, 2018.