HWDSB Featured Athlete of the Week – Nigel Thomas
Nigel Thomas conducts himself with integrity and sportsmanship in all of his athletic pursuits. He participates at a high level in football, water polo, track and field, hockey, pickleball and rugby. Nigel has been playing rugby for 12 years and has represented Ontario on the rugby pitch. He also participated in the HWDSB all star water polo game. He is constantly challenging himself and his teammates to improve. Nigel is also an active member of Delta's student council and volunteers his time and knowledge to the junior football team. He demonstrates all the characteristics of a  successful and effective leader and student athlete.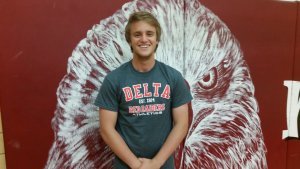 Updated on Thursday, August 03, 2017.