Breakfast and Snack Program – Volunteers Needed
BREAKFAST PROGRAM
This year we desperately need help from our parents and caregivers to dedicate one or more mornings a week to prepare and serve our students breakfast. This is a new and amazing program for our students but we need your help in order to make it work. This program is offered Monday, Wednesday and Friday Mornings between 8:30am to 8:45am.
Even if you have never done anything like this before, please consider helping out so our children don't go hungry. Volunteers will need to be here by 8:00am in order to prepare the food.
SNACK PROGRAM
We also need parents who can come in the mornings for about 40 minutes to help prepare the snacks for the nutrition break. This program is offered to all students every single day.
If you can help with either the Breakfast Program or the snack program please contact Ms. Hoy
all volunteers in HWDSB schools MUST provide a new Vulnerable Sector Screening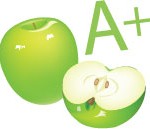 Updated on Monday, September 18, 2017.