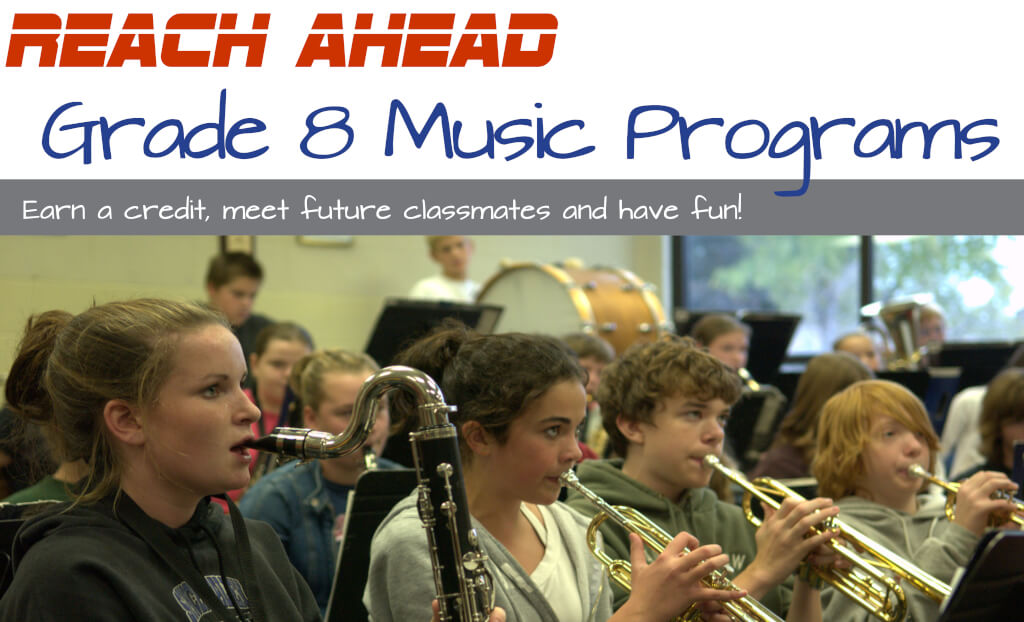 These engaging music programs not only provide musical instruction by certified teachers but also allow your child to meet other students they'll attend high school with and to become familiar with the Secondary School they'll attend.  If you have any questions, please contact the Hill Park Learning Centre at 905-561-2190 or e-mail us at cce@hwdsb.on.ca
2018-2019 Reach Ahead programs are now OPEN to enrollment – if your child is starting GRADE 8 in September 2018 they are eligible for this program.
REGISTRATION CLOSES September 27, 2018
Program Information:
These programs are designed for Grade 8 students to develop instrumental music experience
Students must be approved by their Elementary School Principal. Students must demonstrate an appropriate level of maturity
Students completing the program successfully will earn a High School credit focused on music
Performance opportunities
A small fee may be required at some sites toward the purchase of a Band uniform
Updated on Friday, October 12, 2018.