Continuing Education's Summer Co-op program gives current secondary school and adult students the opportunity to gain one or two Co-op credits in the summer.  Placements can be prearranged with an employer or arranged through Continuing Education and are restricted to placements within HWDSB boundaries.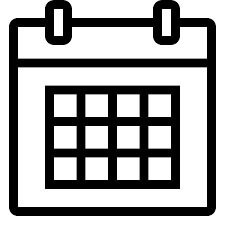 Summer Coop Calendar 2019: dates and deadlines for Summer Co-op 2019.
The mandatory information session for Summer Coop was held Thursday, April 11, 2019 at 7:00 p.m., if you missed the information session please watch the following video:
NOTE: In order to apply for the program, you will need to prepare the following documents in advance.  When you have all of your documents ready, click the [Step 2 – Apply] tab on this page to complete the online registration form:
Parental Consent Form 2019 – must be printed, completed and signed by your parent/guardian
Teacher Referral Form 2019 – must be printed, completed and signed by one of your teachers
A copy of your Student Status Sheet – make an appointment with your Guidance Counselor and request a copy of your Student Status sheet.  At the meeting with your Guidance Counselor, ask them to circle the course your summer co-op will be "course tied" to and initial it.
Once complete you will need to take a photo of, or scan each of these documents to attach to your application.  Incomplete applications will not be processed.
NOTE: Please complete all required fields. Once you submit the form you will be presented with message stating the form was submitted successfully. If you still see the form once you press [SUBMIT], there are mandatory fields that have not been entered, please review and complete form and press [SUBMIT] again.
Mandatory Pre-placement
Pre-placement course opens May 13, 2019 and close June 10, 2019, this course takes about 20 hours to complete.
The Coop pre-placement course covers the health and safety aspects of doing a coop and is therefore mandatory. Instructions for accessing the Pre-placement course can be found on the link below:
Summer Coop HUB instructions to access Pre-placement Course
To access the HUB -> http://home.hwdsb.on.ca/
Course Title -> Summer Coop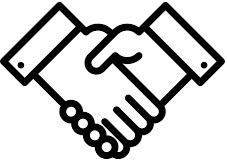 PLACED: If you have a confirmed placement please complete the form below and submit.
NOT YET PLACED: Please continue to contact employers you might be interested in doing your placement at during the summer.
Updated on Friday, April 12, 2019.