English Language Programs Events
Last updated on Friday, July 29, 2016.
Heritage Day
Heritage Day was established in 1973 by the Heritage Canada Foundation, and is celebrated the 3rd Monday of February to encourage the preservation and promotion of Canada's nationally significant historic, architectural, natural and scenic heritage.
The Department of Canadian Heritage, along with national museums and the National Library and Archives of Canada, works with diverse parties across Canada to ensure that our heritage is not only preserved, but also promoted and enhanced. All Canadians are invited to celebrate Heritage Day by learning about Canada's immense historical, cultural and natural heritage.
For more about Heritage Day, please visit Heritage Canada Foundation's Web site at http://www.nationaltrustcanada.ca/visit-discover/heritage-day
Source: Canadian Heritage, Government of Canada
---
•• CITY Learning Centre ••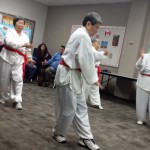 ---
•• PARKWAY Learning Centre ••
---
---
---
---
•• MOUNTAIN Learning Centre ••