Twenty HWDSB coaches nominated for Wismer Award in High School Coaching Excellence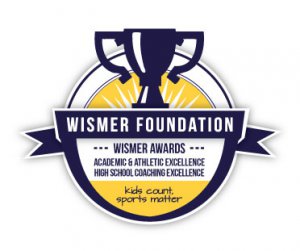 HAMILTON (May 4, 2018) A record high twenty high school coaches from the Hamilton-Wentworth District School Board (HWDSB) have been nominated for the Wismer Award for excellence in coaching.
The Wismer Foundation announced the nominees on Thursday with twenty HWDSB coaches in a variety of sports being nominated for their career accomplishments along with nine coaches from the Hamilton-Wentworth Catholic District School Board. All are coaches who have made a significant contribution to the Hamilton high school coaching scene within their school board and in the Hamilton community.
HWDSB nominees are: Michael Schurer-Ancaster; Steve Baker-Delta; Mike Samson, Mike Smith-Dundas; Jeff Morgan-Glendale; Doug Holmes, Sandra Holmes, Mike McKague-Henderson; Mike Naranci-Orchard Park; Paul Pendakis, Leslie Brown, Jim Weatherbee- Saltfleet; Jackie Brown- Sherwood; Paul Kislinsky-Sir Allan McNab; Tom Keopapant-Sir John A. Macdonald; Tom Ortwein-Sir Winston Churchill; Mark Ciavarella-Waterdown; Dan Thompson-Westdale; Paul Guagliano and Tom Pain- Westmount
"We are pleased with the community's response to the Wismer Foundation initiatives and we are grateful for the support of our many sponsors and friends'," said Betty Wismer. "This year's nominees are outstanding individuals and it'll be a challenge for the committee to narrow the field to six finalists."
The Wismer Award for High School Coaching Excellence has presented annually to one coach from the HWDSB and one coach from the HWCDSB who is currently active high school coach in the city of Hamilton The award was established in memory of John Wismer who was a respected, passionate educator/coach with the Hamilton Wentworth District School Board for thirty-three years.
Nominees from the Catholic school board include: Cathy Roberto-Bishop Ryan; Sean McPhee- Bishop Tonnos; Jerry Moretuzzo-Cardinal Newman; Jeff Toole-Cathedral; Carolyn Mossey- St Jean de Brebeuf; Jim Brown, Ming Chong, Sean Dennison, and Jessie Lamparski- St Mary's
Six finalists will be announced at a media conference on Tuesday, May 8th, (3:30pm) at Tim Hortons Field
The 15th Annual Wismer Award for High School Coaching Excellence will be presented to two coaches this year- one coach from the HWDSB and one coach from the HWCDSB. at the Wismer Foundation Golf Tournament and Award Presentation Dinner on Tuesday, May 29th at Carlisle Golf and Country Club. A few openings remain for both the Golf Tournament and Award Dinner tickets.
Previous Wismer Award recipients from the HWDSB include: 2017- Jobina D'Aloisio (Waterdown); 2016 – Dave Walters (Westdale); 2014 – Bob Wynne (Ancaster); 2012 – Tish Jeffrey (Glendale); 2010 – Wilf Reed (Ancaster); 2008 – Brenda Nelson (Parkside); 2006 – Gary Banting (Waterdown); 2004 – George Knill (Sir Winston Churchill).
For additional information please www.wismerfoundation.org or call Stacy Wismer at 289 239-8105
Updated on Friday, May 04, 2018.