HWDSB Shares Director's Annual Report for 2016-17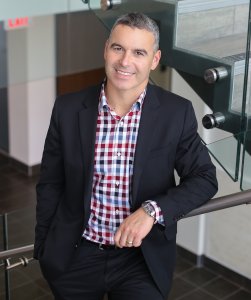 Hamilton, ON – Tuesday, December 19, 2017: Hamilton-Wentworth District School Board's Director of Education, Manny Figueiredo, releases the 2016-17 Director's Annual Report to the Community, a collection of stories, progress reports on key priorities and action plans for the year ahead.
"In 2016-17, HWDSB implemented its new vision developed with community input through the ambitious HWDSB Reimagined initiative. We embraced as our mission that we empower students to learn and grow to their full potential in a diverse world. We are committed to learning, equity, engagement and innovation."
"Our first year of this four-year direction was exciting because it allowed us to deliver on the promise of our new priorities. Our five priorities are: Positive Culture and Well-being, Student Learning and Achievement, Effective Communication, School Renewal and Partnerships."
"These priorities provide a structure for our work, and for the report you find here. Please find a summary of our work in 2016-17, our progress toward our goals and examples that put a special emphasis on equity and our work with high-priority schools."
"You will also see how the work we did in 2016-17 has helped to shape our Board Annual Plan for 2017-18, and how we have made curiosity, creativity and possibility come alive for our students, staff and community."
Find the online report at www.hwdsb.on.ca/directors-annual-report-2017/
 30 –
Media Contact:
Shawn McKillop, APR
Manager, Communications and Community Engagement
Cell: 905.515.6227 | Email: smckillo@hwdsb.on.ca
Updated on Tuesday, December 19, 2017.