Featured Athlete of the Week – Dima Ignjatovic – Westdale
Dima Ignjatovic began his grade 10 year at Westdale as one of the key members on the junior boys' volleyball team, which made it all the way to the semi finals.  At the same time, Dima was playing fantastic tennis for Westdale, and won the SOSSA championship.
Dima was also a valuable player on the junior water polo team that recently won the City Championship.
Currently Dima is playing on Westdale's junior basketball team. When he is not practicing, you can find him lifting weights and getting ready for the Junior Football and soccer seasons. Congratulations Dima!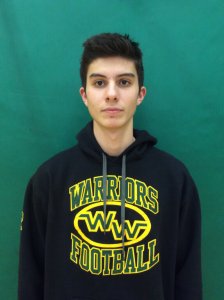 Keep up the great work.
Updated on Wednesday, January 25, 2017.