Canadian and World Studies
Last updated on Wednesday, September 06, 2017.
THE

CANADIAN AND WORLD STUDIES

DEPARTMENT
Canadian and World Studies courses will enable students to be become responsible, active citizens within the diverse communities to which they belong. As well as becoming critically thoughtful and informed citizens who value an inclusive society, students will have the skills they need to solve problems and communicate ideas and decisions about significant developments, events, and issues.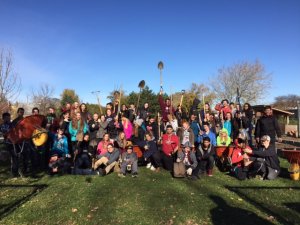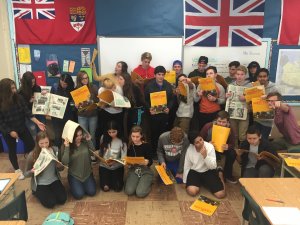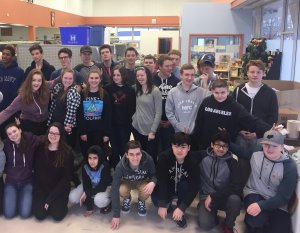 "Curiosity. Creativity. Possibility." ~ HWDSB
________________________________________________________________________________________________________________________________________
| | | |
| --- | --- | --- |
| | | |
| Grade 9-10 Curriculum (click image) | Grade 11-12 Curriculum (click image) | Grade 9-12 Curriculum (click image) |
| | | | | |
| --- | --- | --- | --- | --- |
| Grade | Course Code | Course Name | Subject | Level |
| 9 | CGC1P | Issues in Canadian Geography | Geography | Applied |
| 9 | CGC1D | Issues in Canadian Geography | Geography | Academic |
| 10 | CHV2O | Civics | Civics | Open |
| 10 | CHC2P | Canadian History Since World War I | History | Applied |
| 10 | CHC2D | Canadian History Since World War I | History | Academic |
| 11 | IB (SL) | International Baccalaureate | History | Standard Level (SL) |
| 11 | CHW3M | World History to the End of the 15th Century | History | College / University |
| 11 | CHG38 | Genocide Studies | History | Open |
| 11 | CGG3O | Travel and Tourism | Geography | Open |
| 11 | CLU3M | Understanding Canadian Law | Law | College / University |
| 12 | IB (HL) | International Baccalaureate | History | Higher Level (HL) |
| 12 | CGR4M | Environment and Resource Management | Geography | College / University |
| 12 | CHY4U | World History Since the 15th Century | History | University |
| 12 | CHI4U | Canada: History, Identity, and Culture | History | University |
| 12 | CLN4U | Canadian and International Law | Law | University |