Welcome Back… almost ;)
Greatness Grows at Allan A. Greenleaf!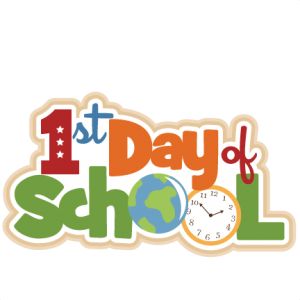 Develop a passion for learning. If you do, you will never cease to grow. Anthony J. D'Angelo
The back to school season is upon us! To welcome returning families, and help orient new families, this post will provide information to assist you. I hope you have enjoyed the summer!
Whether you are new to Greenleaf or a returning family, my hope is that the year ahead will be a rewarding, positive experience for everyone.  Our commitment toward working with, understanding, and nurturing each and every child are some of the many reasons why Allan A. Greenleaf School is such a wonderful place for children to learn and grow.
Staff Updates
A warm welcome back to Mrs. Coomber who will be acting as our Vice Principal .5, until the end of January.  Mrs. Coomber is a retired Hamilton-Wentworth Elementary Principal with many years of experience who supported us in the 2016/17 school year.  In addition, I'm thrilled to share that Mrs. Posavad will be back with us full time as our office administrator once again!
Welcome to Mr. Ford who will be the CN class teacher.   Ms. Dawson will be the Long Term Occasional teacher for our Primary Learning Resource teacher position and Mrs. Buttenham will be the .5 LTO for our Prep. Coverage position.   Welcome back to Educational Assistant, Mrs. Lewis, who will continue as an LTO for Mrs. Knox.  Any additional staff updates will be included in our September newsletter.
Office Hours-Week of August 28th – Sept. 1st
The office will be open 8:30am-2:30pm.  If you are aware of any new families with children that have moved into the neighbourhood over the summer, please encourage them to come in and register!
First Day Procedures-Tuesday Sept. 5, 2017
First Day Information for Grades 1-8
All students in grades 1-8 will proceed to the back playground on the first day and will be greeted by staff when the bell rings at 9:05.   Children in Gr. 1 to 3 will meet teachers on the blacktop and students in Gr. 3 /4 to 8 will meet teachers on the grassy field.
Students new to Greenleaf who are not sure who their teacher is are asked to drop into the main office first and will then proceed to the playground to find their teacher.  Staff will identify themselves with large signs.  Students in our CN class will be greeted by their teacher in the front foyer.  There is usually a great deal of excitement on the first day which can lead to a bit of chaos.  Thank you in advance for your patience as we work through this process. Please ensure that children clearly understand the end of the day arrangements for getting home.
Information for Full Day Kindergarten Families
All JK's and new SK's have a one hour visit on Tuesday, Sept. 5th.  This gives staff the opportunity to meet you and your child.   The postcards outlining each child's teacher and visit time were mailed at the end of June.  Please follow the information provided to you on your postcard.  If you are unsure of your visit time, please call the office.   On Wednesday, Sept. 6th ALL students (both JK and SK) attend school full time, every day.
Busing Information
Only students that received bus information via a letter through the HWDSB's Transportation Dept. are permitted to ride the bus beginning the first day of school.
Parents/Guardians, please be aware that students who were granted Courtesy busing in the 2016/2017 school year are NOT automatically granted Courtesy busing for this school year and therefore, are NOT permitted on the bus.   Please ensure that you have made alternative arrangements until this process is completed, which is usually not until the end of September.  Courtesy busing must be revisited yearly with priority given to children in our primary grades. 
See you soon!
Mrs. S. Costa-Popovich
Principal
Updated on Monday, August 21, 2017.